Jilin Agricultural University (Changchun, Jilin)
Changchun City, Jilin Province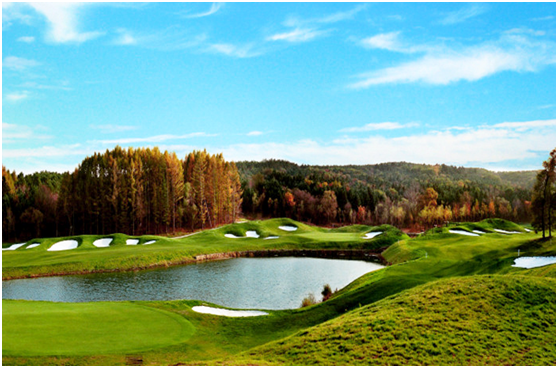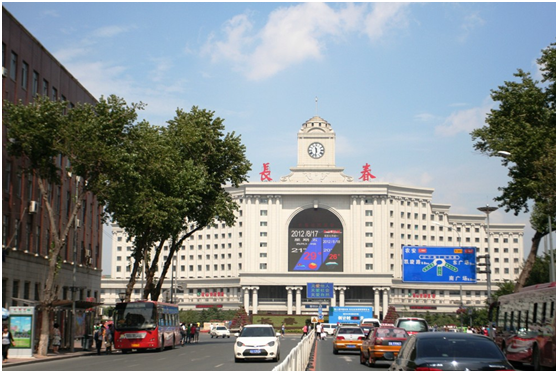 Changchun is the capital and largest city of Jilin Province. Lying in the center of the Songliao Plain, Changchun is administered as a sub-provincial city, comprising 7 districts, 1 county and 2 county-level cities. According to the 2010 census of China, Changchun had a total population of 7,674,439 under its jurisdiction. The city's urbanized (or metro) area, comprising 5 districts and 4 development areas, had a population of 3,815,270 in 2010 as the Shuangyang and Jiutai districts are not urbanized yet. It is the biggest city in Northeast China, as well as the 9th biggest city in China.
The name of the city means "long spring" in Chinese. Between 1932 and 1945, Changchun was renamed Hsinking by the Japanese as it became the capital of the Japanese puppet state of Manchukuo, occupying modern Northeast China. After the foundation of the People's Republic of China in 1949, Changchun was established as the provincial capital of Jilin in 1954.
Known locally as China's "City of Automobiles", Changchun is an important industrial base with a particular focus on the automotive sector. Because of its key role in the domestic automobile industry, Changchun was sometimes referred to as the "Detroit of China." Apart from this industrial aspect, Changchun is also one of four "National Garden Cities" awarded by the Ministry of Construction of P.R. China in 2001 due to its high urban greening rate
Introduction of Jilin Agricultural University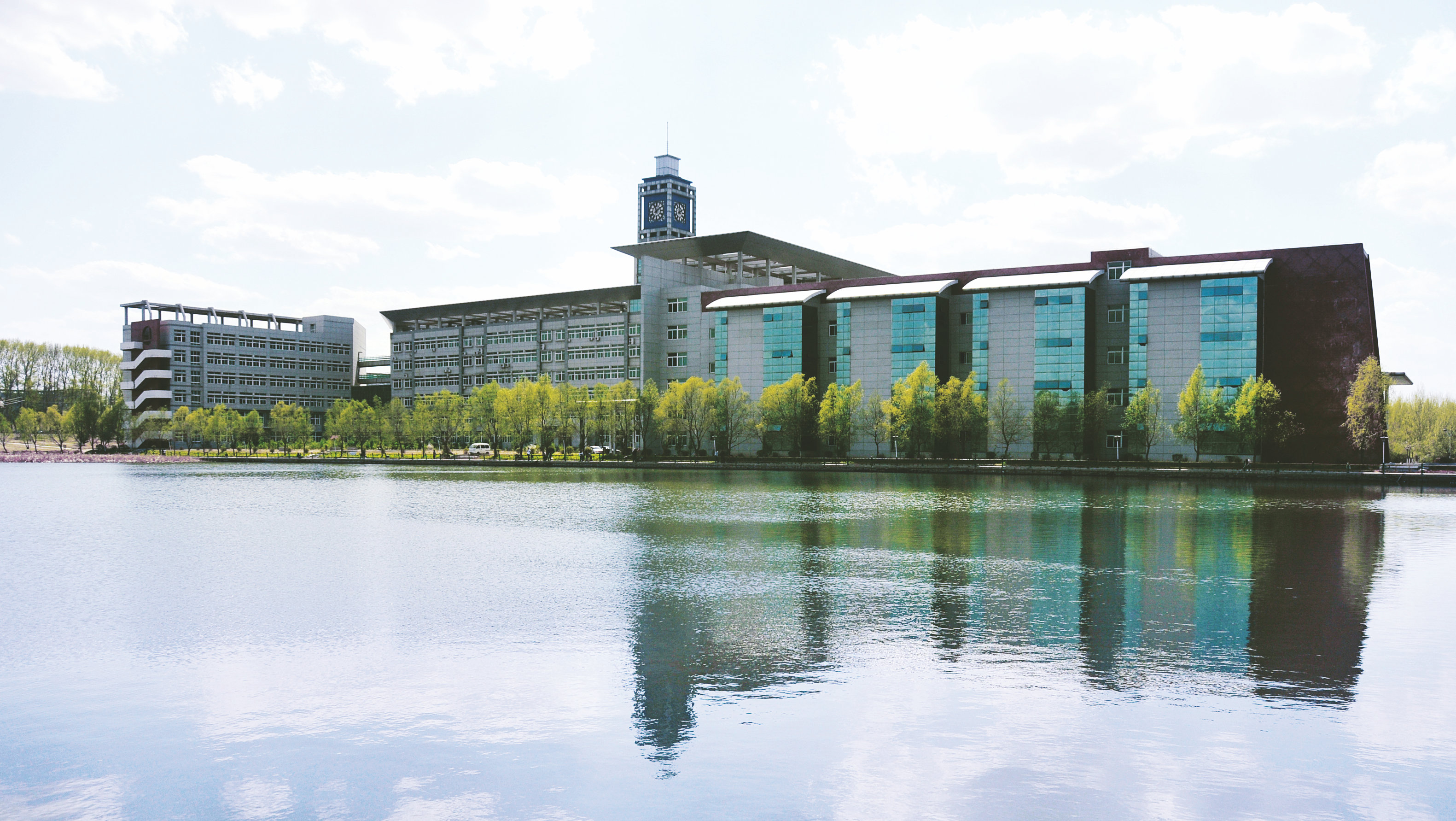 Founded in 1948, JilinAgriculturalUniversity(hereinafter referred to as JLAU) is one of the key provincial universities, one of the earliest universities inChinato be granted the authority to confer bachelors' and masters' degrees and one of the first universities to be authorized to confer doctoral degrees. In 2011, JLAU became the university co-constructed by the Chinese Ministry of Agriculture and Jilin Provincial Government, and succeeded in the approval of National Basic Ability Construction Project of Western andCentral China. With its long history of education and profound cultural background, after 67-year construction and development, JLAU has become a multi-subject comprehensive agricultural universities with its focus on advantageous agricultural disciplines, which is an irreplaceable and important base for talent-cultivating and scientific innovation for provincial agricultural and rural development.
At the university, there are now 18,000 full—time students and 9,000 part—time students. JLAU has a teaching staff of 1,838, among whom 1,179 are full—time teachers, 803 are professionals with high—level technical titles, which formed well—balanced, excellent—quality, vigorous and high—level teaching faculty, with the representative of Academician of Chinese Academy of Engineering, Membership of the Discipline Assessment Group of State Council, Yangtze River Scholar, the Thousand Talents Plan, Ten—thousand Talents Plan, Outstanding Contribution to Middle-aged and Young Experts at the National Level and National Excellent Teachers.
LAU presently comprises of 1 postgraduate school, 15 schools and 2 teaching and research departments. JLAU has 7 stations for post-doctoral research, 21 doctoral disciplines, 78 master's disciplines, 1 ministerial-level and 13 provincial-level key disciplines, 59 bachelor's disciplines, 7 National Characteristic Specialties, 13 Provincial Characteristic Specialties and 9 Provincial Brand Specialties. Currently JLAU has 1 national-level scientific platform, 9 ministerial-level scientific platforms, 47 provincial & city level platforms, 1 international and 3 school-enterprise cooperation platforms and 373 off- and on-campus practical teaching bases. In the education practices of recent years, the university has delivered a large number of excellent talents to the whole society, which has sprung up many outstanding alumni of grass—root, self—employment and serving agriculture and countryside. They have do the important contributions to the national and local economy construction and social development.
JLAU has implemented the strategy of opening-up and unceasingly broadened educational dimensions, and set up bilateral exchange and cooperation relationship with 58 universities and research institutes abroad, such as the U.S, Canada, UK, Italy, Russian, Japan, South Korea, Australia, South Africa, Zambia, etc. JLAU fully introduces the foreign intellectual resources and has taken an active part in sending the young teachers to develop international scientific cooperation. One joint degree program has been approved. JLAU develops the international students education actively, which became eligible to receive the China Scholarship,China—EU Credits Students Scholarship and Jilin Provincial Government Scholarship. As one of the earliest provincial universities to carry out Chinese Foreign—Aid Programs, since the twelfth Five—Year Plan, there have been 393 senior officials and technicians from 71 developing countries to our university to receive one month professional training. On behalf of Chinese Government, our university constructed one of the firstChina—Aid Programs—AgriculturalTechnologyDemonstrationCenterinZambia, which has been known as 'South-South Cooperation Model', and gained great attention by the society.
Full-time English teachers needed
Contract Period: 1st Sep, 2023 - 15th Jul, 2024
Number required: 2 posts
Requirements: The Prospective teacher possess the following credentials to qualify for this position - BA + TESOL/TEFL; or BA + 2 years or above teaching experiences
- Be responsible and cooperative
- Native English speakers from USA, Canada, Australia, New Zealand, England, Ireland, and South Africa
Benefit Package:
- Salary: 10,000 to 15,000 (negotiable according to applicants' qualification)
- Free Accommodation: an apartment with living facilities
- Travel allowance: round trip airtickets reimbursement on completion of the contract
- Paid holidays: winter holidays and other legal holidays.
- Teaching task: no more than 18 teaching periods of 18 weeks each semester