NingXia Finance and Economics Vocational and Technical College
Introduction to Ningxia Hui Autonomous Region

'Ning' is the colloquial term for the Ningxia Hui Autonomous Region. Find it on the map in northwest China and into the middle and lower reaches of the Yellow River. It is bordered by Gansu to the south, Shanxi to the east, and the Inner Mongolia Autonomous Region to the north, and is one of the five ethnic minority autonomous regions in China. Ningxia covers a total area of 66,000 square kilometers (about 25,484 square miles) and has a population of 5.62 million; one third of who are Hui minority people. It has a temperate continental climate of long, cold winters and short, hot summers with the temperature being lowest in January, averaging from -10C to -7C and highest in July, averaging from 17C to 24C. Annual rainfall averages from 190-700 millimeters.
Overview of the College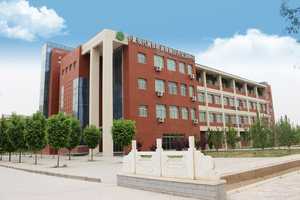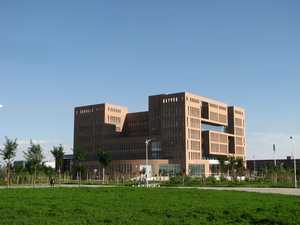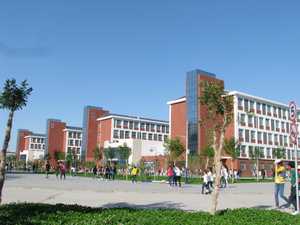 Ningxia Finance and Economics Vocational and Technical College was founded in 1958. In July 2008, the school is assessed into the country 100 model higher vocational colleges. In October 2012, the whole moved to the new campus, the new campus covers an area of 577 acres, has a school building of 103,000 square meters.
College of Lide tree people as the fundamental task, adhering to the "market demand, ability-based, combination of work and study, service three production" school philosophy, pay attention to cultivating students career, learning and development capabilities for economic and social development of moral and intellectual development Of high-quality workers and technical skills talent. The existing enrollment professional 20, which, marketing, property management is the national demonstration of professional, accounting, tax agents, finance, securities and investment and other professional is the focus of the construction of professional, e-commerce, chain management, application of English and other emerging professional initiative To meet the economic and social needs, the development momentum is good.
The college attaches great importance to foreign exchanges and cooperation. With the eastern and central developed areas of vocational schools to carry out cooperative education, successively with Australia, New Zealand, Germany and other vocational institutions signed a cooperation framework agreement, selected managers and teachers to study abroad, study, training, in foreign exchange and cooperation A good momentum.
In recent years, the college has won the "national advanced college graduates employment advanced collective", "regional advanced unit of vocational education", "autonomous region education system democratic management model school", "the region colleges and universities and college students ideological and political education work advanced Units "," the district government affairs advanced unit "," autonomous region learning party organization construction advanced unit ", autonomous region spiritual civilization unit honor, is" western first-class, national influence national demonstration vocational colleges "and build "The western leading, the national first-class, distinctive, effective" modern service industry professional skills training base of the goal of moving forward.
The Teaching Post

Number of teachers needed: 1

Requirements: BA Degree or TESOL
Contract Period: 1st Mar, 2019 - 31st Jan, 2020
Monthly Salary: RMB 6000

Age of students: 18~20

Teaching hours: 14-16 hours per week

Number of students per class in the centre: 30

Holidays: New Year (1 day),* Labor Day in May (7 days), *National Day (7 days), Christmas Day (1) and Winter Vacation (20 days) in Feb/ 2 days off on Saturdays and Sundays

*The common practice in China for golden week holidays is such that the employee will have 7 consecutive days off. (3 days paid holiday, 2 weekend days, 2 extra days to be compensated for by employee working on weekends either before or after the golden week.

Accommodations: Private accommodation located on the school premise is provided free of charge. The facilities and equipments include: private bedroom, 2 bedrooms, kitchen, washroom, living room, balcony, complete set of quality furniture, supply of beddings, color TV with Cable TV connection, VCD player, air conditioning/heating, telephone, washing machine, western toilet, shower, gas hot plate, microwave, cooking utensils, 24-hour supply of hot water, free supply of gas and supply of water
Closest Airports: Hedong Airport
Internet Access: Access in the apartment.
Airfare: On completion of the 12 month contract, an round air-ticket reimbursement up to a maximum of RMB 8,000 will be made. On completion of the 6 month contract, an one-way air-ticket reimbursement up to a maximum of RMB 4,000 will be made.
Fringe Benefits: Free Mandarin lessons.
Historcal/tourist areas near the school: Helan Mountain
Other Pertinent Details:-
1) Number of students in school: 6000
2) Number of local teachers in the school: 200
3) Number of foreign teachers in the school: 1