Shenzhen Educational Science Institute Futian Experimental School
Shenzhen Educational Science Institute Futian Experimental School is an established private school in Shenzhen, Guangdong Province. It is a not-for-profit school in Shenzhen which is solely focused on senior high and the best in terms of scale. Founded in 2002, the school has realized prodigious development and risen to fame by its outstanding achievement for a decade. From 2008-2014, the school has gained a lot of honorable titles including, "First-grade School in Shenzhen", "High Teaching-level School in Shenzhen", "First-grade School of Guangdong Province", "Advanced Unit of Futian Elementary Curriculum Reform", "Advanced Unit of College Entrance Examination in PE of Shenzhen", etc. It has been awarded "Advanced Unit for College Entrance Examination in Shenzhen" for two consecutive years and one of the most "Advanced System for Education" in Shenzhen.

Elegant Environment for Ideal Campus
Futian Experimental school is located in the heart of Shenzhen central area by the side of Binhe Road, with Shenzhen Convention and Exhibition Center in the East, Futian District Committee in the south, Mangrove in the west and Shenzhen Citizen Center in the north. Featured by its beauty, elegant environment, harmonious balance between buildings and campus, green trees, sweet-scented flowers, wonderful birdsong, the campus is widely recognized as "Green Garden School". This unique environment has exerted an atmosphere of "Favorable climate, geographical convenience, and good human relations", which echoes with the characters carved on the campus culture stone, "A combination of heaven and earth".
Distinctive Educational Concept of Happiness
The current principal Mr. Huang Kongchen, who had been the Deputy Director of Futian Education Bureau, is a senior expert for education. He advocates and practices with advanced culture, taking "Education makes a happy life, and learning creates life-time happiness" as his educational concept and "Providing chances of success for students, setting promising stages for teachers and building learning atmosphere for family" as his goal. To implement it comprehensively, the school is dedicated to creating the happy home for all individuals as well as laying firm foundation for happy life in order to make all students "farewell yesterday, seize today and create tomorrow."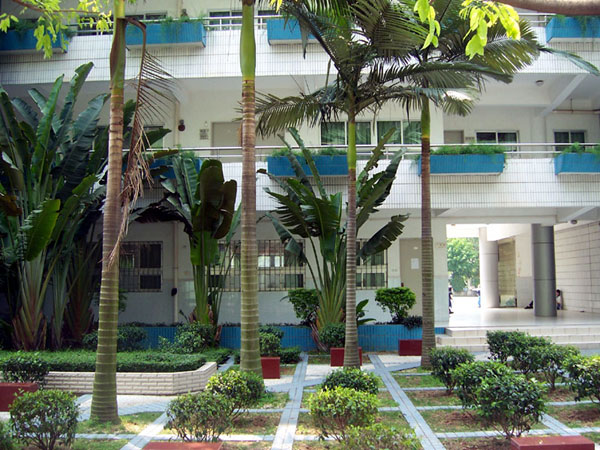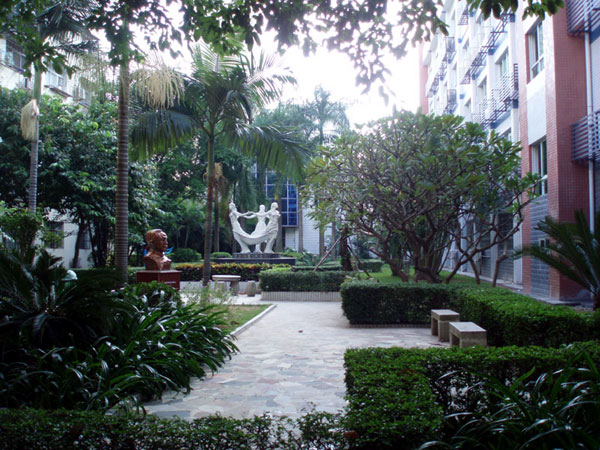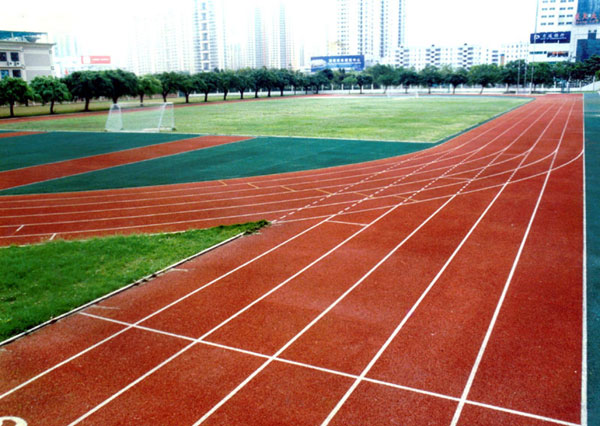 Teaching Staff Who Cares and Respects Students
FES has a team of dedicated famous teachers who come throughout the country and all possess with bachelor or master degrees and excellent professional ethics. They hold the belief of "Happy Education", and adhere to the responsibilities of "propagating the doctrine, imparting professional knowledge, and resolving doubts", as well as "Four Concerns": (1) concern every student; (2) concern every detail; (3) concern every daily rule and (4) concern every lesson. The school has established its own discipline system, moral education system and Monitor on duty system. Besides, a principal assistant is set for student self-management and self-education.
Experimental Base of Shanghai Academy of Educational Science
FES is the only experimental base of Shanghai Academy of Educational Science in Shenzhen. This unique and advantageous resource has provided strong technical support and quality guarantee. Under the direct leadership of Shanghai Academy of Educational Science, FES is devoted to practical research of effective teaching with three researching projects: firstly, 'Study' effectively; secondly, 'Teaching' effectively, and thirdly, motivation research for teachers' professional development. All these researches have efficiently promoted the quality of education.
Specialty Education for Broadening Developing Space
FES pays attention on diversified development of students and established five sequential curriculum systems: School-based Traditional Chinese Curriculum, School-based Interest Curriculum, School-based Psychological Curriculum, Reading and Activity Curriculum, which has not only widened the knowledge space of student, but also provided them with opportunity of individual growth and specialty development.
At the same time, FES welcomes special talented students and has set up specialty classes for fine arts, music and sports as well as diverse student organizations to enrich school life and improve student development, such as Sports Meeting, "Tao Li Cup" Talents Show and Art Festival.
International Curriculums to Foreign Famous Universities
In order to adapt to the development of globalization, FES has cooperated with Edexcel in UK, Sendelta in America and Lester B. Pearson School Board in Quebec, Canada, bringing in first-class international educational resource and concept, and established "International Department", "Canadian Class", "American Class". Through three-year study, students can go study abroad and become the international talents who are good both at western knowledge and traditional culture.
Educational Concept
Education makes a happy life, and learning creates life-time happiness.

School Goal
Providing chances of success for students, setting promising stages for teachers, building learning atmosphere for family

School Motto
Learning changes the fate, habit determines the life

School Ethos
Respect, cooperation, integrity, responsibility

Teaching Style
Rigorous, pragmatic, innovative, effective

Learning Style
Study hard, ask curiously, reflect often, practice regularly
Canadian History teaching position: 1
Science teaching position: 1
Mathematics teaching position: 1
English teachers: 1-2
Contract period: 1st Mar, 2019 - 31st Jan, 2020
Salary: RMB 15,000 or above
Housing Allowance: RMB 2,000
Teaching hours: 18-22 hours per week (40minutes one teaching hour)
Summer and winter holiday pay: if classes are arranged, the foreign teacher will be paid 10, 000RMB per month. If no classes, the teacher will be paid 50% of the monthly salary per month
Airfare: one way airfare reimbursement will be made after teachers arrive at the school in one month
Visa fee: school takes care of visa fee
Insurance: school buys insurance for teachers