Work Conference of Cultural and Educational Organizations held in Shenzhen
A meeting to explain culture and education channel building policy was held in Shenzhen on April 19. Zhang Yali, deputy director of the State Administration of Foreign Experts Affairs, attended the meeting and delivered a speech.
Zhang analyzed current development and existing problems in channel building and expressed his requirements and hope for future work. The meeting explained policy changes over the years and future policy direction. Nearly 4,000 job positions for culture and education experts during 2015-2016 were released at the meeting.
Nie Biao, head of the SAFEA's Department of Cultural and Educational Experts, Wang Song, deputy head, as well as Lin Chaoying, associate inspector of Shenzhen human resources and social security, attended the meeting. More than 200 participants were present.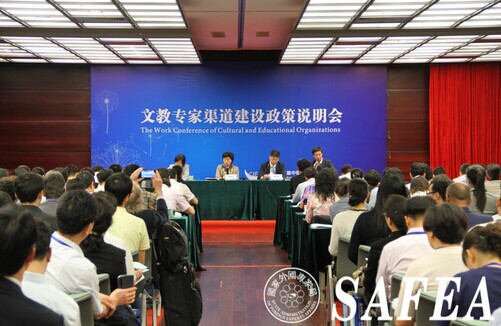 (The info from State Administration of Foreign Experts Affairs China)
Remarks: our China Connection Education Service was invited to attend the meeting too.