Qujing Normal University(Yunnan)
A Brief Introduction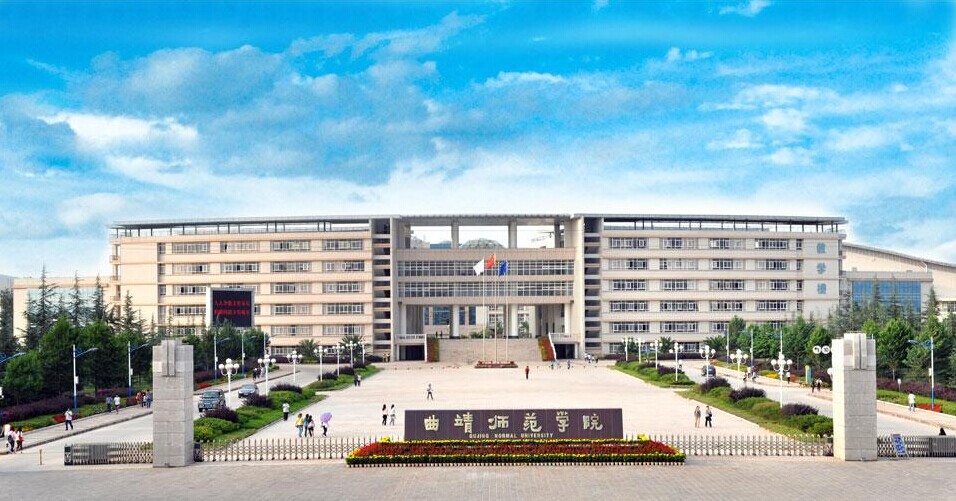 Qujing Normal University is located in Qujing, the second largest city in Yunnan Province, the hometown of Cuan Culture, one of the Top 10 National Residence-Friendly Cities, and where originates the Pearl River which is the third largest river in China. The University is the only degree-granting institution of higher education in Northeast Yunnan Province and enjoys preferential policies and supports from the provincial and municipal governments. In June 2007, it received a B rating in the undergraduate education accreditation by the Ministry of Education, and since 2010 it has been one of Yunnan universities enrolling high-quality students.
Carrying forward the school spirit of cultivating talents with joys and hardships and fostering a noble soul through persistent efforts and adopting the university-running idea of cultivating talents as its first mission, qualified teachers as its prime resources, teaching as the teachers' bounden duty and development as its foremost task, the University has nurtured the motto of integrity, benevolence, wisdom, and practice as well as the tradition of democracy, harmony, realism and innovation. Having cultivated 40,000-odd practical talents who satisfy the local social needs, it has made great contributions to the education and eco-social development of Qujing Municipality, Yunnan Province, and even the nation. In particular, the University enjoys the reputation of rooting in the source of the long Pearl River, being the cradle for thousands of teachers, and now it plays a leading role in educational development as a base for cultivating qualified teachers and a window for the construction of advanced culture in Northeast Yunnan.
The University, consisting of three campuses, namely the Main Campus, Gucheng Campus and Huandong Campus, covers an area of 1267 mu (209 acres), with a total schoolhouse floor space of 250, 000 sq m. The fixed assets total 462 million Yuan RMB, of which the teaching and scientific research-related equipment and facilities stand at 49,418,600 Yuan RMB. On the Main Campus which was built in 2004, there are well-equipped teaching and educational facilities, like a modern all-purpose teaching building, a science and laboratory building, a Yifu Arts Building, a modern information technology center, a high-standard library stocked with over 1.175 million books, an auditorium, several sports fields and gyms, a golf course and some multimedia classrooms and halls. The well-functioning campus information network and Internet are available at every corner. Covering an area of 1158 mu (191 acres) with a green area accounting for 62.4%, the Main Campus indeed can be compared to an exceedingly beautiful scenic spot.
At present, the University has 16 teaching units, 4 teaching-supporting institutions and 20 research institutes. There are 1 national and 3 provincial featured specialties, 2 provincial key disciplines, 3 provincial key construction disciplines for Master's-degree programs, 2 provincial key specialties, 3 provincial experimental teaching demonstration centers, 2 key provincial university laboratories, 1 physical education research base of the State Physical Culture Administration, 1 provincial key research base of philosophy and social sciences. It has also developed 8 provincial level excellent courses, 3 provincial teaching teams and 1 provincial demonstration program of innovative education mode. The University offers 39 undergraduate programs of bachelor degrees, 17 specialties of vocational education, and 60 specialties of adult continuing education. The undergraduate programs cover 8 disciplines, namely, economics, law, pedagogy, literature, history, natural sciences, engineering and management. There are over 13,500 full-time students coming from China's 26 provinces (municipalities or regions), and 10,000-odd students of correspondence, TV and online education.


English Teachers Number required: 1 Post
Requirements: BA+TEFL and two years teaching experience preferred
Contract Period: 1st Sep 2018 to 15th Jul 2019
Monthly Salary: 5,000-6,000 RMB; 12 month pay offered
Teaching hours: 14-16 classes per week / two days off per week
Age of students: 19-22 years old
Accommodation: free housing with a living room, a kitchen, a study and a bedroom. The house is equipped with a refrigerator, an electric stove, a microwave oven, a TV set, a washing machine, a printer, a desktop computer as well as an internet interface.
Paid Holiday: Two days off per week on Saturday and Sunday; All public holidays in China; paid summer and winter holiday
Work permit : The school will provide work permit for China
Air-ticket Reimbursement: On completion of the contract, the air-ticket reimbursement will be made.
Year end bonus:5,000 RMB /Year
Closest Airport: Kunming Changshui International Airport