Hezhou University
Hezhou City, Guangxi Province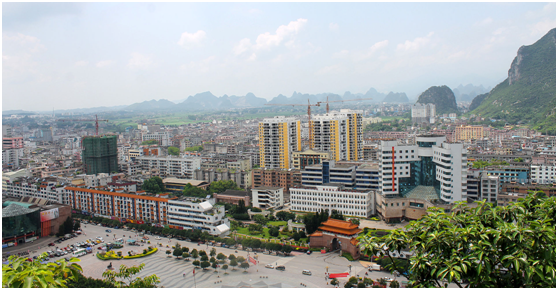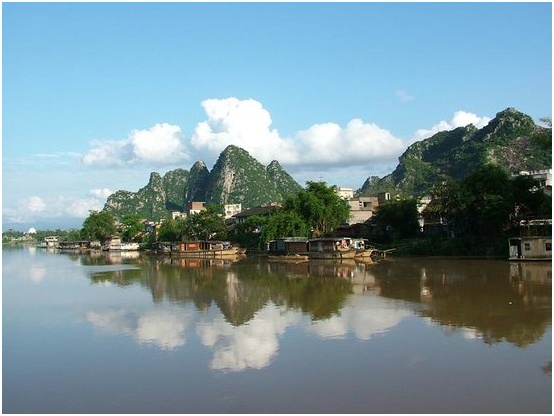 Hezhou is a prefecture-level city in the northeast of the Guangxi Zhuang Autonomous Region, People's Republic of China. Hezhou was home to 2,038,700 inhabitants as of the last 2016 estimation whom 1,415,700 lived in the built-up (or metro) area made of Babu and Pinggui urban districts and Zhongshan county largely being urbanized.
Hezhou is located in northeastern Guangxi. It borders Hunan to the north and Guangdong to the east. The area is 11,854 km2 (4,577 sq mi). The average elevation is 800 m (2,600 ft) and the highest is 1,731 m (5,679 ft) above sea-level.
The city has a monsoon-influenced humid subtropical climate (Köppen climate classification Cfa) with mild, damp winters and hot and wet summers. The yearly average temperature is 20.2 °C (68.4 °F), and annual precipitation is 1,562 mm (61.5 in).
Introduction of Hezhou University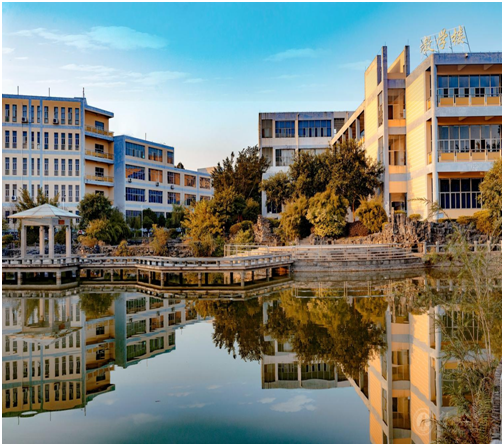 Hezhou University is a public full-time undergraduate college with a history of 75 years. The school is located in the regional transportation hub at the junction of Gui, Xiang and Yue provinces. It is the first longevity city in China and the city of Heshou in the world.

The school was founded in 1943 and was approved by the Ministry of Education in 2006 to establish Hezhou College. The school adheres to the school-running philosophy of "Quality is established, talented schools are strong, schools are featured, and culture is cast". The school training is "self-reliance, knowledge-seeking, and truth-seeking" to promote transformation and development. The school is one of the first cooperative institutions of the Ministry of Education and ZTE ICT Production and Education Integration and Innovation Base. The Ministry of Education's "New Engineering" research and practice project undertakes universities, members of the China University of Applied Technology (Academic) Alliance, and the Guangxi Master's degree-granting unit. The project construction unit, Guangxi's overall transformation and development pilot universities. The school has entered the "Top 100 China's Best University Rankings" issued by the Top 300 Undergraduate Universities and the Associated Firms of the National Institute of Higher Education in China.
The school emcompasses two campuses: East and West, covering an area of 1400 mu. Another Huangyao campus covering an area of 230 mu is under planning and construction. The total value of teaching and research equipment is 180 million yuan, and the collection of paper books is 1.4 million. The school focuses on engineering, science, and management, and actively develops disciplines such as education, literature, economics, art, law, and agronomy. There are 44 undergraduate majors and 14 specialist (higher vocational) majors, with more than 16,600 full-time students. More than 1,000 in-service faculty members, more than 700 full-time teachers, 105 doctoral teachers, 64 senior professional titles, 48 doctoral and master's tutors; 1 member of the Ministry of Education's teaching guidance committee, Guangxi special experts 1 person, 1 outstanding scholar of Guangxi Higher Education Institute, 1 Guangxi teaching teacher; 1 external academician of Chinese Academy of Engineering, 3 "Changjiang Scholars".
English Teachers Number required: 2 Posts
Requirements: BA+TEFL and two years teaching experience preferred
Contract Period: 1st Mar, 2023 - 15th Jan, 2024
1st Sep, 2023 - 15th Jul, 2024
Monthly Salary: 8,500 RMB-9,000 RMB
Teaching hours: 16 -18 classes per week / two days off per week
Accommodation: free private accommodation provided on campus
Paid Holiday: Two days off per week on Saturday and Sunday; All public holidays in China;
Work permit : The school will provide work permit for China
Air-ticket Reimbursement: On completion of the contract, the air-ticket reimbursement RMB8,000 will be made.Year end be made.
Closest Airport: Guilin Liangjiang International Airport