Chongqing Technology and Business University
Chongqing City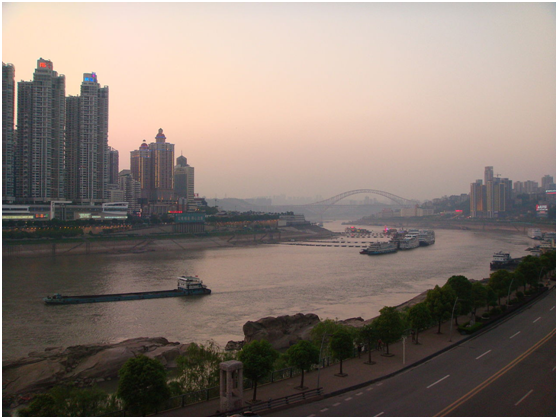 Chongqing, alternately romanized as Chungking, is a major city in southwest China. Administratively, it is one of China's four municipalities under the direct administration of central government, and the only such municipality in China located far away from the coast.
Chongqing was a municipality during the Republic of China (ROC) administration, serving as its wartime capital during the Second Sino-Japanese War (1937–1945); during this period, Chongqing was listed as one of the world's four anti-fascist command centers, along with Washington, London and Moscow. The current municipality was recreated on 14 March 1997 to help develop the central and western parts of China. The Chongqing administrative municipality has a population of over 30 million, spread over an area the size of Austria. The city of Chongqing made of 9 urban districts has a much smaller population of 8,518,000 as of 2016 estimation. According to the 2010 census, Chongqing is the most populous Chinese municipality, and also the largest direct-controlled municipality in China, containing 26 districts, eight counties, and four autonomous counties.
The official abbreviation of the city, "Yu", was approved by the State Council on 18 April 1997. This abbreviation is derived from the old name of a part of the Jialing River that runs through Chongqing and feeds into the Yangtze River.
Chongqing has a significant history and culture. Being one of China's National Central Cities, it serves as the economic centre of the upstream Yangtze basin. It is a major manufacturing centre and transportation hub; a July 2012 report by the Economist Intelligence Unit described it as one of China's "13 emerging megalopolises".
Introduction of Chongqing Technology and Business University (CTBU)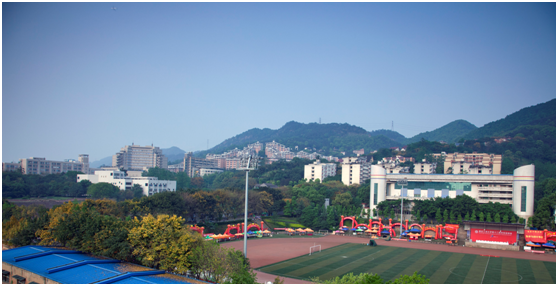 Located in Chongqing, China's largest municipality, Chongqing Technology and Business University (CTBU) is a multi-disciplinary university that offers undergraduate, postgraduate and Ph.D. courses, mainly in economics, management, arts, literature, engineering, law and science.
The university covers a total area of 450 acres. The main campus of CTBU is located on Xuefu Avenue in Nan'an District of Chongqing, close to the Yangtze River at the foot of Nanshan Mountain.The Chongqing Economic and Technological Development Zone is also close by. The beautifully landscaped campus benefits from convenient transport and telecommunications facilities. CTBU has another sub-campus, which is located in Jiangbei District.
CTBU has a strong faculty, with over 2100 professors, teachers and support staff. More than 600 are associate and full professors, among whom 23 are recipients of the Special State Council Allowance. More than 30,000 students are currently studying at CTBU.
The university consists of 22 schools that offer Ph.D. program in Applied Economics, 8 master's degrees programs in catergory disciplines in regional economics, business management, environmental engineering, accounting, statistics, industrial economics, ideological and political education, and media, as well as 71 bachelor's degrees. In addition, the university has two Sino-foreign joint ventures including the International Business School and Modern International Design and Arts Academy. The other two financially-independent schools are Pass School and Rongzhi School. Currently three provincial-level (municipal-level) key branches of learning and 15 provincial-level (municipal-level) key courses are offered at CTBU.
On the campus eleven national and provincial/ministerial level research institutes have been set up, including "Research Center of the Economy of the Upper Reaches of the Yangtze River", "Engineering Research Center for Waste Oil Recovery Technology and Equipment, Ministry of Education" and "Chongqing Key Lab of E-Business and Supply Chain System". In recent years, CTBU has undertaken over 3,000 research projects of various types at different levels and won provincial/ministerial awards for over 100 projects. 221 national patents have been granted.
CTBU attaches great importance to international cooperation and exchange. It has established ties with more than 50 foreign universities and organizations in 17 countries and regions. Joint-degree programs of bachelors and masters have been initiated together with over ten well-known foreign universities including University of Lincoln in UK and Université Toulouse 1 in France and HEC Montreal in Canada. The first ACCA program in Chongqing and CIMA program are offered and CFA(Chartered Financial Analyst) and ISM(International Settlements Master) programs are in operation.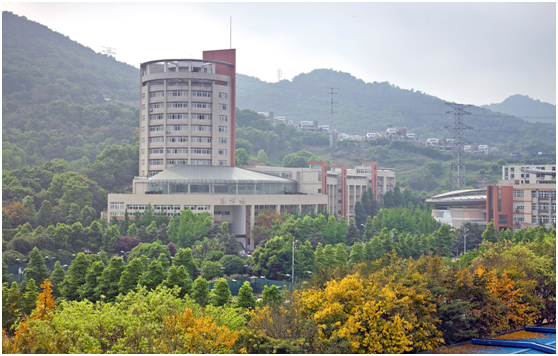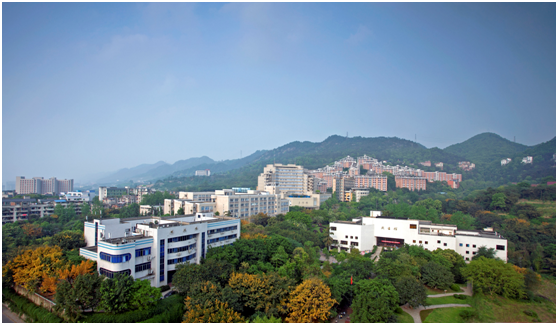 Programs:
A total English immersion program, all courses are instructed in English only by native speakers from native English speaking countries. English (ESL), Grammar, Reading, Writing, Business English, World Culture (Geography/History), and World Affairs/Global Issues.
English teachers needed:
Contract period: 1st Mar, 2023 - 15th Jan, 2024
1st Sep, 2023 - 15th Jul, 2024
Qualifications: 1. Must be a Native English speaker Teacher.

2. A Bachelor Degree plus a TEFL certificate
3. Teaching experience needed
Monthly Salary: RMB 9,000 - RMB 10,000; Depends on teacher qualification and experience
Free Accommodation: Facilities vary from comfortable; teacher residences to private furnished apartments with western facilities, depending on the location of the schools.
Airfare allowance: RMB 10,000 Yuan for above 10- month contract
Free Chinese lessons: Level 2 free Chinese language classes per week for the teachers.
Visas and work permit: Assistance in obtaining the proper working visa, licenses and residence permit that permit the candidate to work in China. Visa application fees from home country are covered by teachers.
Medical care: The School will cover the medical costs up to 800 Yuan RMB per year for each single teacher within the contract period; costs in excess of this amount are to be covered by the Teacher. The Teacher is required to have his/her own insurance coverage in the event of major illness. Basic medical care allowance for routine visits to the doctor at the school, but candidate must provide own insurance for medical problems and major emergencies during the contract period.
Working hours: 18-20 classes (50 minutes per class) per week in maximum
Paid Vacation: Paid all Chinese public holidays. In addition, schools close for 4 weeks for Chinese New Year break (Paid the 4 weeks holiday). Two-year contract includes paid summer vacation. Management of teaching affairs: Academic program managed by experienced Canadian and American teachers. All schools have bilingual office staff/teachers assistants.
Travel assistance: All the office staff and teacher assistance speaks English and Chinese, and provide assistance with travel arrangments and teacher support.
Business Teacher Needed (Accounting, Economics, Finance, Marketing, Management)
Number required: 2 posts
Monthly Salary: 10,000 - 20,000 RMB (Depends on qualification and relevant teaching experience)
Contract Period: 1st Mar, 2023 - 31st Jan, 2024
Requirements: MBA or above business qualification
Teaching Hours: 18 - 20 hours per week
Other Subjects Teacher Needed (Law, Psychology)
Number required: 2 posts
Monthly Salary: 10,000 - 20,000 RMB (Depends on qualification and relevant teaching experience)
Contract Period: 1st Mar, 2023 - 31st Jan, 2024
Requirements: MLaw, MPhil or above relevant qualification
Teaching Hours: 18 - 20 hours per week