East China Jiaotong University
Nanchang city, Jiangsu province

East China Jiaotong University(ECJTU) as one of the renowned multi-disciplinary and comprehensive universities in China, focuses on railway-related disciplines and features the transportation engineering. It was established in 1971, when the State Council approved of combining both College of Locomotive and Rolling Stock in Shanghai Jiaotong University and College of Railway Engineering in Tongji University together to establish Shanghai Railway Institute, which was later renamed East China Jiaotong University and transferred to Jiangxi Province. Since 1978, ECJTU and Shanghai Railway Institute ran independently as two universities and then was affiliated to the Railway Ministry of China. In 2000, the university was reformed to be "co-sponsored by both central and provincial governments, but mainly under the administration of the latter". Through many years' unremitting efforts, under priority construction in Jiangxi Province, ECJTU has grown into a provincially key university and one nationally accredited institution offering doctoral degree programs.
ECJTU is located in Nanchang, the capital of Jiangxi Province,China, a city where the People's Liberation Army was born and "the August 1st Spirit" appeared. Nestling near a mountain and besides a river, with a few lakes dotted inside, the campus is a wonderful place for teaching, learning and living, with birds chorusing, flowers blooming and trees exuberantly creating a landscape. ECJTU covers an area of nearly 3000 mu (200 hectares), the area of buildings of all kinds exceeds 700,000 square meters in total, and the value of equipment for teaching and scientific research amounts to 350 million Yuan. The university library, as a first-class Chinese retrieval station for academic journals and documents, has a collection of over 2.03 million volumes of books and journals, and over 2.33 million volumes of electronic documents.
ECJTU offers a complete range of disciplines, including science, engineering, economics, management, literature, law, education, art, etc. ECJTU is composed of 17 schools, offering 2 doctoral programs of the first-rank disciplines, 17 master's programs of the first-rank disciplines, and over 60 undergraduate programs, among which there are 4 undergraduate majors granted as the National Feature Specialty and 3 national level excellent engineers experimental majors. The university owns a national level college students practice base, a national level CAD application engineering training base and a national level intellectual property training (Jiangxi) base. It was also accredited to confer the following professional postgraduate degrees: Master of Business Administration (MBA), Master of Engineering, Master of Applied Statistics, Master of Accounting, Master of Physical Education and Master of Translation and Interpreting (MTI). Also, ECJTU is qualified to recommend graduates to study for master's degree without taking examinations. At present, the university has more than 23,000 registered students, 1700 staff and faculty members, including more than 530 professors and associate professors. The university boasts over 80 members respectively nominated or selected as candidates of "the New Century Hundred, Thousand and Ten-Thousand Talent Project" and "National Excellent Teachers" at the state level, "the Program for New Century Excellent Talents" of the Ministry of Education, "Young and Middle-aged Leading Talents in Science Technology" of the Ministry of Science and Technology, talents enjoying special allowance of the State Council, and provincially distinguished professors of "Jingangshan Scholars" , etc.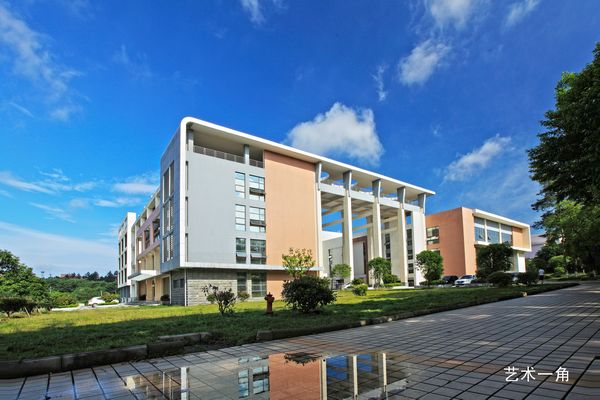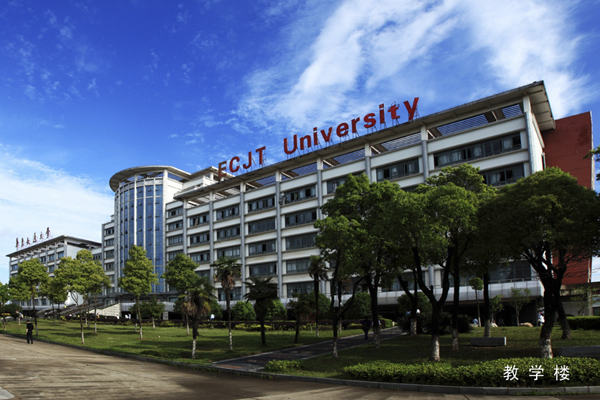 ECJTU has always been pursuing a higher level for scientific research and technological innovation. There are 21 science and technology innovation and think-tank platforms of provincially or ministerial level settling in the university, including Centers for Post-doctoral Studies, Engineering Research Centers and Key Laboratories of the Ministry of Education, National Experimental Zones for Innovating Talents Cultivation, Academician Workstations, 2011 Provincial Collaborative Innovation Center, etc., which have cultivated not only the first winner of the First Class Prize in Humanities and Social Sciences of the Ministry of Education in Jiangxi Province, but also plenty of talents who have won various science and technology awards of provincial or ministerial level such as the First Class Prize and the Second Class Prize of National Science and Technology Progress Award. In recent three years, the university has obtained nearly 40 scientific research achievement awards of provincial level or above, undertaken over 1,500 research projects of all levels, among which more than 600 are provincial or ministerial level projects such as National 863 Plan, National 973 Plan, National Science Fund, international cooperation projects under the Ministry of Science and so on. Staff in ECJTU has in all published in domestic and foreign academic journals more than 3,200 academic papers, among which over 1,000 are indexed by SCI, EI and ISTP. The university has also been granted over 40 patents of invention and 50 patents of utility models. There are more than 220 monographs and textbooks were published in the past 3 years.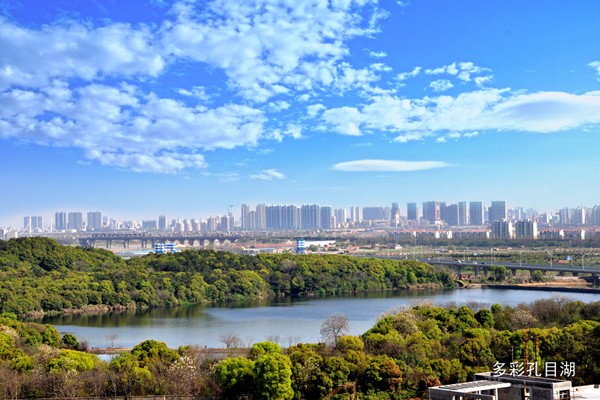 The university lays great emphasis on international cooperation in education. It owns the right to recruit oversea students and has established multi-level cooperative relationships with more than 50 foreign universities and research institutions such as University of North Carolina, St Petersburg National University of Transportation and so on. They carried out various forms of cooperation in education, project research and development, course connection, credits transfer, and exchange program for teachers and students. Several double-degree cooperation modes such as 1 + 2 + 1, 2 + 2, 3 + 1or 3 + 2 are carried forward to meet different needs of oversea students, thus conform to international practices in both course teaching and management. In recent years, ECJTU has successfully held four times of "International Symposium on Innovation & Sustainability of Modern Railway", during which the first international scientific research project in Jiangxi Province was signed, along with the introduction of a series of international talents cultivation programs in disciplines such as international finance, and the admission of foreign students to pursue doctoral degrees in ECJTU.

Full-time English teachers needed
Contract Period: 1st Mar, 2023 - 15th Jan, 2024
1st Sep, 2023 - 15th Jul, 2024
Number required: 2-3 posts
Requirements: The Prospective teacher possess the following credentials to qualify for this position
- BA + TESOL/TEFL; or BA + 2 years or above teaching experiences
- Be responsible and cooperative
- Native English speakers from USA, Canada, Australia, New Zealand, England, Ireland, and South Africa
Benefit Package:
-Salary=8000RMB (negotiable according to applicants' qualification)
Water and electricity allowance: 400RMB monthly
- Free Accommodation: an apartment with living facilities
-Travel fees: about 8000-12000 RMB annually
- Paid holidays: winter holidays and other legal holidays.
-Teaching task: 18 teaching periods of 18 weeks each semester