Zhejiang Institute of Mechanical and Electricial Engineering
Hangzhou City, Zhejiang Province
Hangzhou formerly romanized as Hangchow, is the capital and most populous city of Zhejiang Province in East China. It sits at the head of Hangzhou Bay, which separates Shanghai and Ningbo. Hangzhou grew to prominence as the southern terminus of the Grand Canal and has been one of the most renowned and prosperous cities in China for much of the last millennium. The city's West Lake, a UNESCO World Heritage site immediately west of the city, is among its best-known attractions. A study conducted by PwC and China Development Research Foundation saw Hangzhou ranked first among "Chinese Cities of Opportunity". Hangzhou is also considered a World City with a "Beta+" classification according to GaWC.
Hangzhou is classified as a sub-provincial city and forms the core of the Hangzhou metropolitan area, the fourth-largest in China. During the 2010 Chinese census, the metropolitan area held 21.102 million people over an area of 34,585 km2 (13,353 sq mi). Hangzhou prefecture had a registered population of 9,018,000 in 2015.
Introduction of Zhejiang Institute of Mechanical and Electrical Engineering
ZIMEE is a full-time college to cultivate high quality professionals.While adhering to school running concepts of "openness, cooperation and service" and practicing the motto of "being practical and pursuing excellence and novelty", it has been rated as one of the 53 colleges "to cultivate badly-needed highly skilled talents" by the Ministry of Education through its construction and development of more than 60 years with hard work and unremitting efforts of its staff for generations. The college was affirmed as "national demonstrative construction unit among higher vocational colleges" by the Ministry of Education and the Ministry of Finance in 2007; trial college to cultivate four-year higher vocational talents of Zhejiang Province and one of top 50 colleges among national colleges in 2015; and excellent college in the first operation of Huang Yanpei vocational education award of Zhejiang Province and an construction unit of "Zhejiang Province with Special Characteristics in Internationalization" in 2016.
The college occupies a total area of 61.2 hectares (including 40 hectares in Chang An Campus), 327,000㎡of which is building area. The institute possesses teaching instruments and equipment combined with 5 functions of teaching, training, professional accreditation, research and professional service and manufacturing in 20 training centers and 220 laboratories that are worth over 212 million RMB (32.3million USD, 20,300 RMD per student).
The college also has 1 national-level teaching resources database, 11 provincial-level outstanding disciplines and 10 provincial-level key disciplines. It also has 7 national-level selected courses, 7 national-level selected resource sharing courses, 25 provincial-level selected courses and 2 provincial-level selected on-line courses. At present, it has won 2 first-class prizes and 4 second-class prizes of national-level teaching achievement, 10 first-class prizes and 5 second-class prizes of teaching achievement of Zhejiang Province.
There are 10, 423 full-time students in the college as well as 425 full-time teachers, including 140 professors and associate professors, more than 250 of who have obtained a doctoral or master degree.The essential function of the college is to produce students who have solid professional knowledge, outstanding technical ability, and excellent quality. The college's strict training, instruction management, and rigorous professional guidance have ensured the cultivation of a new generation of qualified technological professionals over the past half century.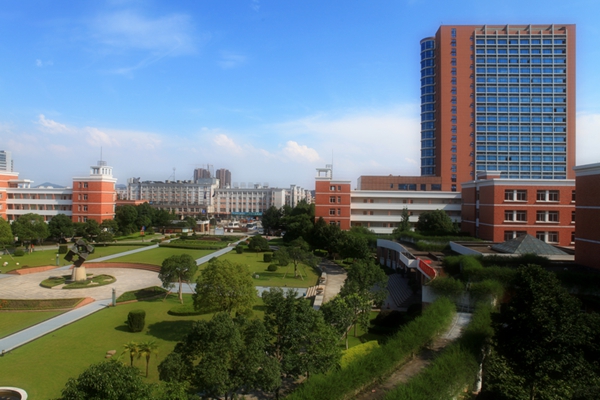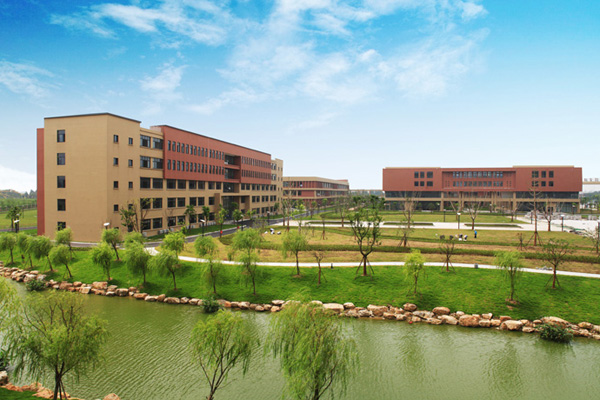 POST TITLE: 2 Foreign ESL teacher (Native Speaker)
1st Mar, 2023 - 15th Jan, 2024
1st Sep, 2023 - 15th Jul, 2024
Main Responsibilities:

· Worktime: Monday - Friday, 8:00 - 17:00, one hour lunch break;
· Lesson planning according to teaching materials, and students' English level;
· Promoting learning in a professional and comprehensive manner;
· Creating an environment to promote English interaction among Chinese students in the class;
· Observing and evaluating each student's behavior and educational needs, and providing individualized instruction to each student as needed;
· Collaborating with other teachers, parents and administration and participating in regular meetings, seminars and trainings;
· Maximum teaching hours: 16-18 class hours per week (weekends off);
· Classs size: no more than 40;
· Class duration: 45 minutes.
· Have classes on two campuses

Requirements:
· 2 years or above teaching experience;
· Bachelor's Degree or above;
· Native English speakers;
· Clean criminal background;
· Certificate such as TESOL, TEFL or CELTA a huge plus.
We Offer:
· 9000-10000 RMB per month ((before tax), based on qualifications;
· 6,000 RMB airfare allowance;
· 'Z' work visa provided;
· Paid winter break;
· Health insurance and physical examination provided;
· 11 Chinese national holidays per year, winter holidays.
· Free Airport pick-up upon arrival