Guangxi University of Science and Technology
Liuzhou City, Guangxi Zhuang Autonomous Region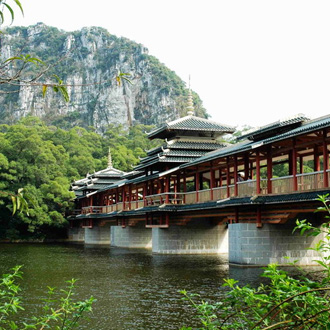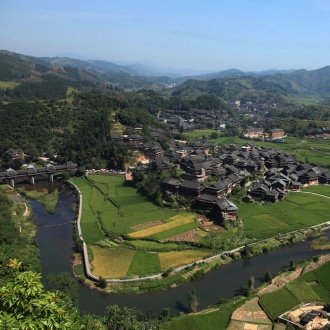 Liuzhou is a prefecture-level city in north-central Guangxi Zhuang Autonomous Region, People's Republic of China. The prefecture's population was 3,758,700 in 2010, including 1,436,599 in the built-up area made of 4 urban districts. Its total area is 18,777 km2 (7,250 sq mi) and 667 km2 (258 sq mi) for built up area.
Overview of Guangxi University of Science and Technology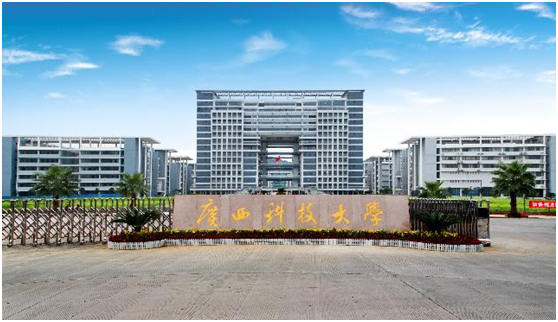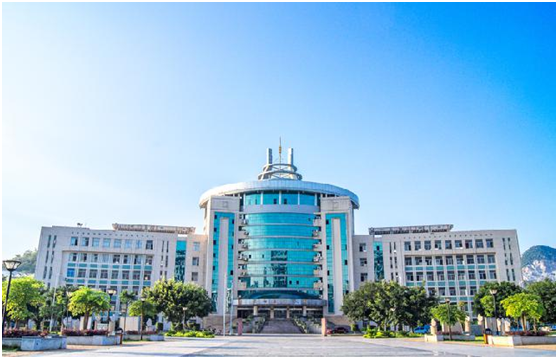 Guangxi University of Science and Technology is a work-oriented, professional department covering engineering, management, science, medicine, economics, literature, law, art, education, etc., directly under the administration of the Guangxi Zhuang Autonomous Region government.

The school is located in the birthplace of the ancient Chinese mankind "Liujiang people", the industrial pillar of Guangxi and the second largest city in Guangxi---Liuzhou City. Today, Liuzhou is not only a national ecological livable, excellent tourism and historical and cultural city, but also a southwest industrial town and a Guangxi industrial center. Its total industrial output value accounts for nearly one quarter of Guangxi's industry. The automobile industry is developing rapidly. It has the production bases of SAIC, FAW, Dongfeng and China National Heavy Duty Truck Group. It has become the top five cities in China's automobile manufacturing industry and the seven demonstration bases of the automobile industry. In 2017, the annual output of automobiles exceeded 2.5 million, accounting for nearly 10% of the total national automobile production. Liuzhou is also a pilot city for the integration of national industrialization informationization, national technological innovation, and national science and technology economic system. It is regarded as China's economic transformation model city and China's most innovative and competitive economic city.
The school has three campuses, namely Donghuan, Liushi and Liudong (in planning and construction), and there are 25,000 full-time undergraduate students, graduate students and international students. There are 20 secondary colleges, 19 research institutes (centers), 4 affiliated hospitals, 79 undergraduate majors, and more than 1,400 full-time teachers.
The school has a beautiful environment and a harmonious campus. It is a "garden-style unit" named by Liuzhou City. It has won the "National Model Workers' Home", "National Campus Culture Advanced Unit", "Autonomous Region Civilized Unit", and National "National Reading Demonstration Base". And many other honorary titles, is also the only undergraduate college in Guangxi that has won the "Autonomous Region Safe and Civilized Campus" for 10 consecutive years.
English teacher position: 1 post
Salary: 9000 - 10000 RMB/Month
Teaching hours: 16 hours per week, 45 mins for each session
International Airfare: Yes
Provide application fee of visa: Yes
Medical Allowance: Yes
Holidays: Summer and winter holidays, Public Vacations
Holiday with Salary: Yes (Including winter and summer holiday, about 3 months)
Accomodation: Yes, on campus, dormitory, private
500 RMB/Month, if the teacher doesn't live in campus
Transportation: Allowance for the teacher who doesn't live in campus

Contract Period: 1st Mar, 2023 - 15th Jan, 2024
1st Sep, 2023 - 15th Jul, 2024
Students Age: Over 18
Type of Classes: Listening, Speaking, Background of Britain and America
Candidate's Degree: BA or above (The higher degree the candidate has, the more salary he might have.)
Candidate's Qualification: Teacher certificate, or TESOL/TEFL/CELTA, Teaching Experience