Guangxi Science and Technology Normal University
Laibin City, Guangxi Zhuang Autonomous Region

Laibin is a prefecture-level city in the central part of the Guangxi Zhuang Autonomous Region, People's Republic of China.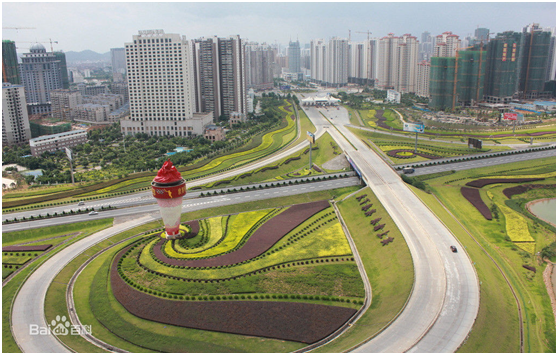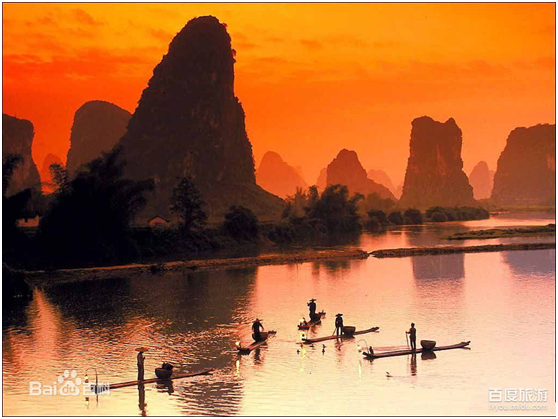 Overview of GSTNU

Guangxi Science & Technology Normal University, located in Laibin, the center of Guangxi as famous as Chinese appellation "Guizhong watertown", was founded in 1958. There are two campuses, occupyinga total area of 107.80 hectares, 67.34 hectares in the Laibin campus and 40.47 in Liuzhou campus. In 2014, Laibin campus became our main campus and our college was named Guangxi Science & Technology Normal University after The Ministry of Education's evaluation. Having a pleasant environment of green trees, lawns and lovely campus scenery, the university is an ideal place for study and academic research.
Five decades after its founding, sitting in Central Guangxi and serving the local grass roots communities, the university has trained over 60,000 talented graduates with the attitude of "Hard Struggle,Tireless Effort, Seeking Truth and Developing Innovation". Some graduates have been rewarded for being Model Teachers and Model Workers at city, provincial and national levels and have been key in various fields.
GSTNU currently has more than over 10000 full-time students and 13 departments with 59 majors including 16 undergraduate majors and 43 higher vocational and technical majors. We have 45 professors and 141 associate professors, 39.16% of the total 475 full-time teachers; 47.16% of the total full-time teachers are graduates with Master's degree or Doctoral degree, that is 224 in number including 14 doctors; we have one doctoral supervisor;double - professional teachers and part-time teachers account for 45% and 31% of full-time teachers respectively.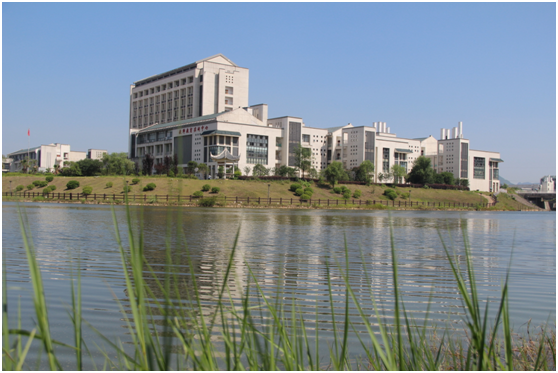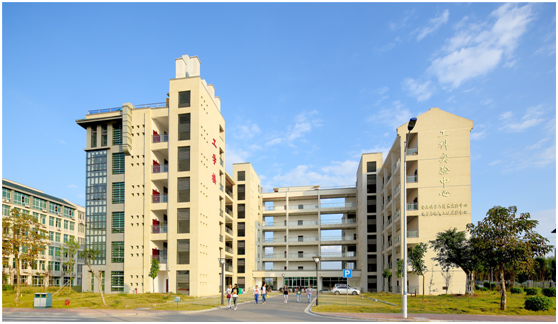 Among the students, one took the championship of the shot putt event in the 7thInternational Wheelchair Sports. Some won first prize in the National Graduates' Mathematics Modeling Contest and some won Special Awards in the CCTV National English Speech Contest and National Graduate English Competition. Students have also been awarded for achievements in various national and provincial level events.The graduate employment rate has risen between 2005 and 2016, reaching anaverage rate of 95% and the college has been awarded "Guangxi Higher Education Institution Advanced Model in Graduate Employment".
The university attaches great importance to international exchange and collaboration. It has continued to employ native speaking foreign language teachers from the UK, USA, France, Canada, Finlandand Vietnam and has established friendly cooperative relationships with many colleges and institutions in Australia, USA, Canada, UK, Russia, New Zealand, Japan, South Korea , Holland, Thailand, Vietnam, Indonesia, and the Philippines.
English teacher position: 1 post
Salary: 9,000 RMB - 10,000 RMB/Month
International Airfare: Other (8000 RMB/year)
Provide application fee of visa: Yes
Medical Allowance: Yes
Holidays: Public Vacations
Holiday with Salary: Yes (Including winter and summer holiday, about 3 months)
Accomodation: Yes, on campus, dormitory, private
Diet Expenses: 300 RMB/Month, except winter and summer holiday
Contract Period: 1st Mar, 2023 - 15th Jan, 2024
1st Sep, 2023 - 15th Jul, 2024
Students Age: Over 18
Type of Classes: Speaking, Background of Britain and America
Candidate's Degree: BA or above (The higher degree the candidate has, the more salary he might have.)
Candidate's Qualification: Teacher certificate, or TESOL/TEFL/CELTA, Teaching Experience