Fuzhou University of International Studies & Trade (Fuzhou, Fujian)
Fuzhou City, Fujian Province
Fuzhou, a city in south China across the strait from Taiwan, is famous for its sea views, mountains and historical sites. As the capital and one of the largest cities in Fujian Province, Fuzhou is also known as the "city of banyans", because of the numerous Banyan trees planted there.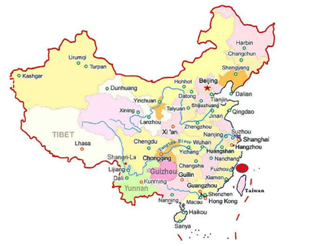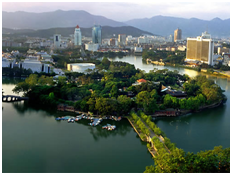 Overview of FUIST
Founded in 2004, Fuzhou University of International Studies and Trade was upgraded into a private regular university upon approval by the Ministry of Education in 2011, and now it is the initiative and vice-president unit of the National Non-profit Privately-run Institutions of Higher Learning .

The University is located in Changle City of Fuzhou, the Capital of Fujian. Changle, a portal ofFuzhou, has long been known as a "Coastal Cultural City". Situated at the foot of mountains, the campus is designed to fit into the beautiful scenery around. The campus covers an area of more than 1,200 mu (80 hectares) with building area of 440,000 square meters and owns the equipment with the total value of more than RMB 63 million for teaching and scientific research, over 1.4 million paper books, and 120,000 electronic books.
Actively promoting the education concept of "Benevolence in mind, in words, and in action", FUIST is prioritizing on offering education with good intention and cultivating talents to the highest standard. With the comprehensive implementation of the development strategy – "Building the University with quality, strengthening the University with talents and prospering the University with characteristics", the University has been striving to be a private application-oriented university well known nationwide with distinctive characteristics, powerful overall strength and high teaching capacity, and focusing on the cultivation of high-quality practical talents who have solid theoretical basis, excellent practical ability, high moral standards and innovation spirit.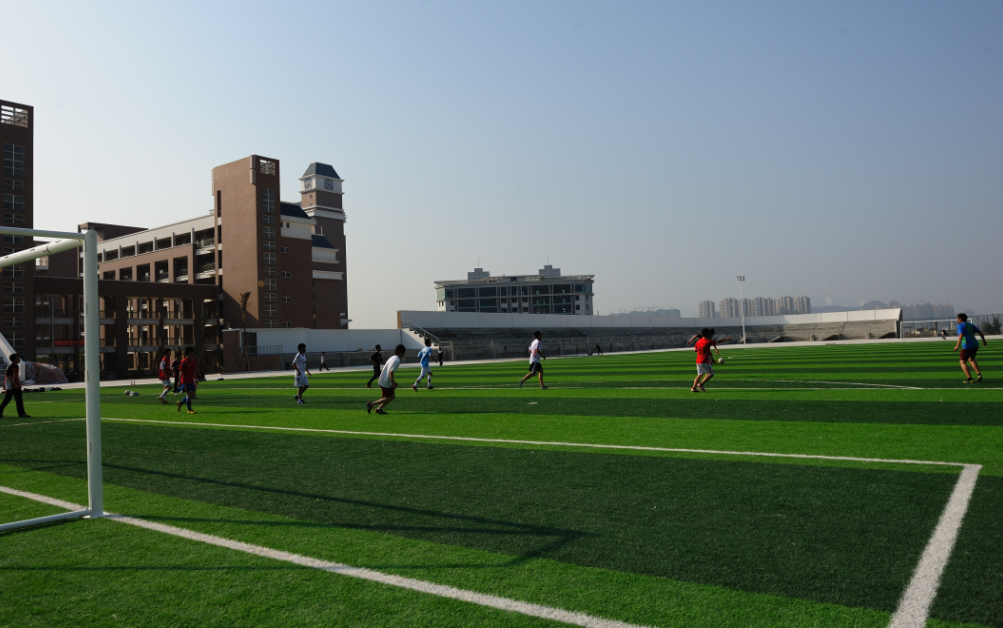 The University has 22 undergraduate majors; including English, Translation, French, Japanese, International Economics and Trade, Economic Statistics, Financial Engineering etc., covering discipline categories such as Economics, Literature, Management, and Art etc. The University has more than 800 teachers and 45 teachers from over ten foreign countries such as Britain,United States and Japanas well as teachers fromTaiwan, Hong Kong andMacao. Now the University has more than 14,000 full-time students.
The University is among the first batch of pilot Universities in Fujian cooperating with Taiwan universities in running schools and attaches great importance to international exchanges and cooperation between Fujianand Taiwan. The University has successively established teaching and scientific research cooperation with New Zealand Massey University,University of Plymouth,Thailand Dhurakij Pundit University and Taiwan ChungYuan Christian University,Mingdao University,Shu-Te University and other universities.
With unremitting efforts, the University is widely recognized by all social sections for its high education quality and fruitful education achievements, and enjoys higher popularity and reputation. The University has successively been conferred with a myriad of honors, such as "Outstanding Privately-run Institution of Higher Learning of China ", "Outstanding University of Moral Progress" in the 10th and 11th selection of Fujian Province, "Outstanding Institution of Higher Learning in Fujian for Excellent Work in Employment Guidance for New Graduates", "Outstanding Organization of Vocational Education of Fujian" and "Safe Campus". Besides, our university has been covered from multiple angles by a number of mainstream media including CCTV, China Education Daily, People.com, Fujian Daily, Fujian TV, Fujian Education TV, Fuzhou Daily , etc.
Standing at a new starting point, we will continue adhering to the motto of the University – "achieving mastery through integrating the essence of eastern and western education philosophies" and the spirit of "Virtue, Diligence, Practice, Innovation" to move towards the grand goal of "Centurial FCFST, First-class education institution"!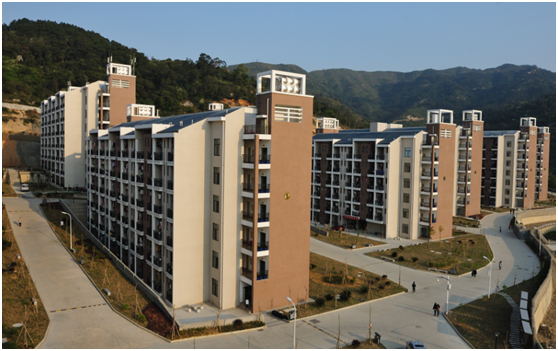 Contract period: 1st Mar, 2024 - 15th Jan, 2025
English/French/Spanish/Japanese teaching position: 5
Salary: 11,000/month for bachelor degree holder; 13,000/month for master degree holder
Workload:16 teaching hours per week + 2 hours /English/French corners or other activities
Flight: round way international airefare
Travel allowance: 10,000 RMB per school year
Medical allowance provided
Holidays: Public vacations and winter vacation with salary.
Accommodation: free apartment on campus with free internet, water, gas and electricity with cooking utensils provided
Free meals in canteens
Civil Engineer teaching position: 1
Requirements: PhD / teaching experience preferred
Salary: 190K-600K or above / annum (Depends on qualification, experiences and academic achievements)
Research fund of 100K, settlement allowance and house purchase subsidy of 110K-300K,
Doctorial allowance of 30K per year, outstanding talents can implement one person one policy
Workload:12 teaching hours per week
Flight: round way international airefare
Travel allowance: 10,000 RMB per school year
Medical allowance provided
Holidays: Public vacations and winter vacation with salary.
Accommodation: free apartment on campus with free Internet,water ,gas and electricity with cooking utensils provided
Modern IT teaching position: 1
Requirements: PhD / teaching experience preferred
Salary: 190K-600K or above / annum (Depends on qualification, experiences and academic achievements)
Research fund of 100K, settlement allowance and house purchase subsidy of 110K-300K,
Doctorial allowance of 30K per year, outstanding talents can implement one person one policy
Workload:12 teaching hours per week
Flight: round way international airefare
Travel allowance: 10,000 RMB per school year
Medical allowance provided
Holidays: Public vacations and winter vacation with salary.
Accommodation: free apartment on campus with free Internet,water ,gas and electricity with cooking utensils provided