Shandong Agriculture and Engineering University
General Information
Jinan city, Shandong province
Shandong Agriculture and Engineering University is an institute of higher learning approved by Chinese Ministry of Education. At present, it mainly undertakes undergraduate education, college education, adult higher education, on-the-job training of county or division- level leading official, and continuing education of agriculture sci-tech staff and training of new-type farmers. Founded in June, 1971 with the original name of Shandong Wuqi Administrator's School, it was renamed as Shandong Provincial Wuqi Administrator's School in January, 1976, which was under the direct jurisdiction of Shandong Province government. In April, 1979, it was renamed as Shandong Agriculture and Forestry School for Administrator. It was then reconstructed as Shandong Agricultural Administrator's College in October, 1983 and Shandong Agriculture and Engineering University in April, 2013 in its present form.

Situated in Jinan, Shandong Agriculture and Engineering University comprises two campuses, Jinan campus and north campus in two different cities (Jinan and Qihe). SDAEU covers an area of 1.78 million square meters, among which 0.27 million square meters are building areas. It also enjoys a total number of 493 teaching staffs, among whom 148 are professors or associate professors, and 272 have master's degrees or doctoral degrees. The library has a collection of books of 7.479 million volumes. The total value of instruments and equipment for teaching and scientific research amounts to 642 million yuan (RMB). SDAEU has set up advanced and practical campus network. It is also equipped with plenty of experimental and training centers, such as food safety testing center, land surveying and mapping training center, logistics engineering training center, mechanical and electronic engineering laboratories. It has built a multi-functional ecological garden, which covers an area of 500 acres. More than 60 off-campus practicing and training bases are built all over the province. The university consists of 13 departments. There are 6 general disciplines, namely, Engineering, Agronomy, Management, Economics, Literature and Art, encompassing 37 programs. Currently, its full-time student population totals up 9000.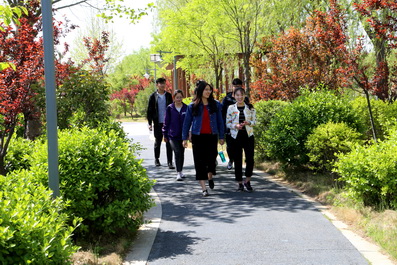 SDAEU follows the mission of "Teachers and students oriented, Development being the top priority. Quality being first, Ensuring University's prosperity with characteristics." For this aim, it lays special emphasis on teaching quality, greatly improves teaching and scientific research disciplines, provincial experimental teaching reform disciplines and provincial characteristic disciplines, 22 provincial high-quality courses, and 2 provincial teaching groups. Each year, the teaching staff undertakes more than 20teaching research projects of Ministry of Education and Shandong province, more than 10 national level projects and more than 70 provincial or ministry level projects. And more than 120 scientific research achievements have been awarded. Moreover, many scientific research institutes have been established, such as Institute of Food Science, Institute of Machinery and Electronics and process control,
Land and Resources Research Center, Three Rural Issues Research Center, Institute of Agricultural System Engineering. Scientific innovation teams which integrate production, education and research are formed, such as food and processing technology, machinery and electronics, computer, economics and management. Qilu Forum—Shandong Agriculture and Engineering University Branch Forum is also opened. It has published Journal Shandong Agriculture and Engineering University.
The university centers on consensus management, takes campus culture as its carrier and strives to build a harmonious campus. It advocates the philosophy of consensus management -- "open, just, fair, democratic", and implements four-in-one system of education--"education, care, management, service", which takes "students, teachers, university" as a family. It has built harmonious campus culture, which is represented by different campus activities themed by Science Technology and Culture Festival for University Students, Sound of Spring, Breeze of Summer, Rhythm of Autumn and Fire of Winter. These activities have integrated integrates thoughts, culture, entertainment and knowledge as one.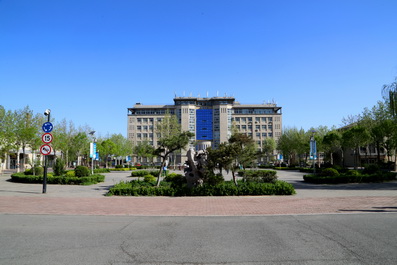 English Teachers Number required: 2 Posts
Requirements: BA+TEFL and two years teaching experience preferred
Contract Period: 1st Mar, 2023 - 15th Jan, 2024
1st Sep, 2023 - 15th Jul, 2024
Monthly Salary: 7,000 - 10,000 RMB
Teaching hours: 12 classes per week / two days off per week

Accommodation: housing allowance-the univ will assist teachers to rent apartment nearby the campus
Paid Holiday: Two days off per week on Saturday and Sunday; All public holidays in China;
Work permit : The school will provide work permit for China

Air-ticket Reimbursement: On completion of the contract, the air-ticket reimbursement RMB 8,000 will be made.
Year end bonus: 1,000 RMB
Closest Airport: Jinan Yaoqiang International Airport