Chengdu University of Technology
Chengdu City, Sichuan Province

Chengdu is a sub-provincial city which has served as capital of China's Sichuan province. It is one of the three most populous cities in Western China (the other two are Chongqing and Xi'an). As of 2014 the administrative area houses 14,427,500 inhabitants, with an urban population of 10,152,632. At the time of the 2010 census, Chengdu was the 5th-most populous agglomeration in China, with 10,484,996 inhabitants in the built-up area including Xinjin County and Deyang's Guanghan City.
The surrounding Chengdu Plain is also known as the "Country of Heaven" and the "Land of Abundance". Its prehistoric settlers included the Sanxingdui culture. Founded by the state of Shu prior to its incorporation into China, Chengdu is unique as a major Chinese settlement that has maintained its name (nearly) unchanged throughout the imperial, republican, and communist eras. It was the capital of Liu Bei's Shu during the Three Kingdoms Era, as well as several other local kingdoms during the Middle Ages. After the fall of Nanjing to the Japanese in 1937, Chengdu briefly served as the capital of China. It is now one of the most important economic, financial, commercial, cultural, transportation, and communication centers in Western China. Chengdu Shuangliu International Airport is one of the 30 busiest airports in the world, and Chengdu Railway Station is one of the six biggest in China. Chengdu also hosts many international companies and more than 12 consulates. More than 260 Fortune 500 companies have established branches in Chengdu.
About CDUT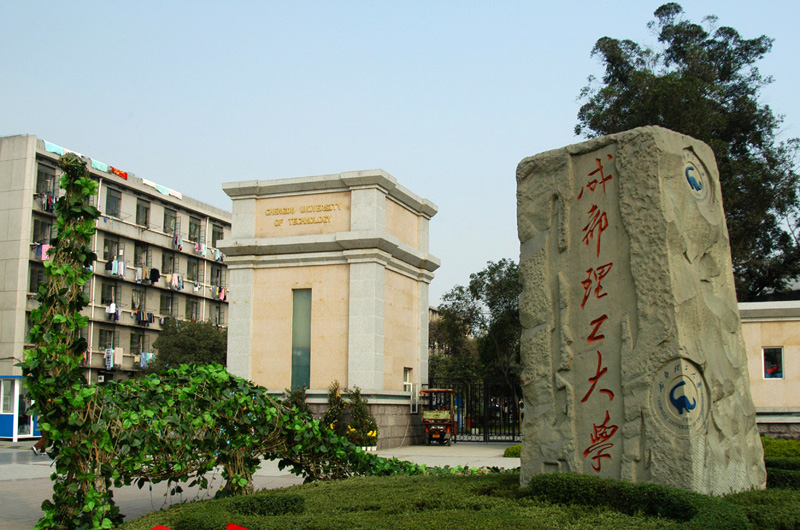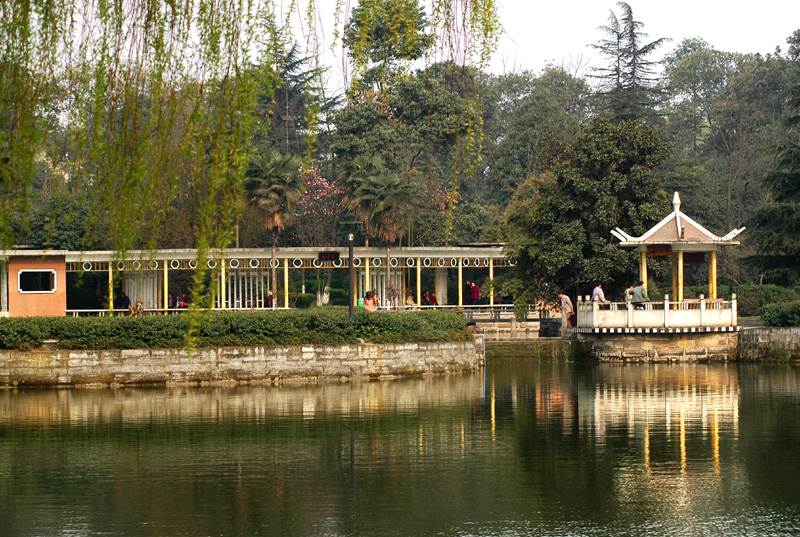 The predecessor of Chengdu University of Technology (CDUT), Chengdu Institute of Geology, was founded in 1956 with the approval of the State Council of China. In 1993, Chengdu Institute of Geology was renamed as Chengdu Institute of Technology. In 2001, the Ministry of Education of China approved the formation of Chengdu University of Technology, with Chengdu Institute of Technology amalgamating with two provincial colleges. In November 2010, the Ministry of Land and Resources of China and Sichuan Provincial People's Government signed an agreement for the construction of Chengdu University of Technology.
Chengdu University of Technology is based chiefly on the subjects of science and engineering, with geology, energy resources, resources and environment, management, basic engineering, electronic information as its advantages and characteristics. At present, there are 3 subjects accorded national key subject status, 1 subject accorded national key subject status (fostering), and 15 subjects accorded key subjects status of Sichuan Province. The university offers 77 undergraduate majors, 117 master's programs, including 23 professional master programs, and 36 doctoral programs and runs 2 post-doctoral research stations. The majors and programs cover 10 disciplinary categories, excluding medical science and military science.
Chengdu University of Technology boasts a qualified and experienced team of faculty with 2200 full-time teachers, including 215 professors and 456 associate professors. 20 professors are awarded the State Council Special Allowance, and 20 professors are academic and technical leaders of Sichuan Province. 1 professor is granted the title of National Outstanding Teacher and 6 professors the title of Provincial Outstanding Teachers. 1 professor is granted the titleof National Outstanding Professional Talent and 2 professors the title of National Young and Mid-aged Expert with Outstanding Contribution. 1 professor is awarded National College Young Teacher Prize, 4 professors Li Siguang Geology Science Award. 2 professors received Huang Jiqing Youth Geology Science and Technology Award, and 3 professors Chinese Youth Science and Technology Award.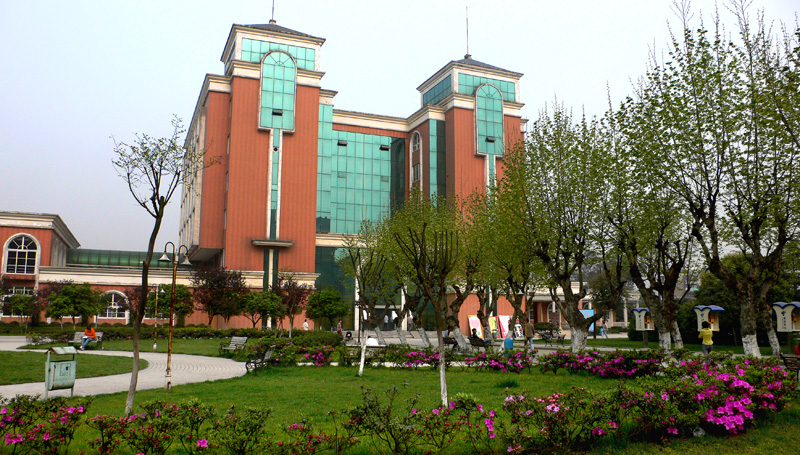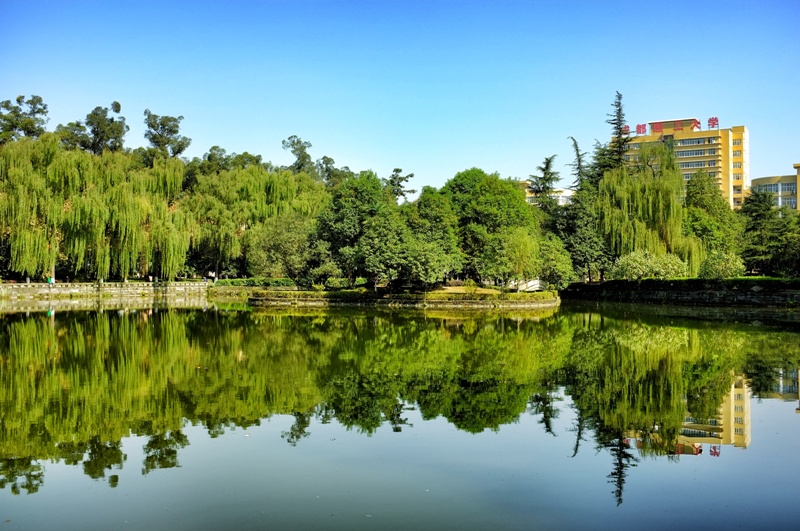 Chengdu University of Technology has established collaboration partnership with over 60 universities and scientific institutes from USA, UK, Canada, Russia, Australia, New Zealand and so on. More than 2,000 scholars and experts from 40 countries and regions have conducted researches or given lectures in the university; meanwhile, over 600 teachers or researchers have been to foreign countries, studying for a degree or pursuing advanced studies or participating in research programs. Currently, the university is running four Sino-foreign cooperative education programs with two British universities.
The total area of Chengdu University of Technology covers 183 hectares, the area of construction being 800,000 square meters. The teaching and scientific research equipment values at $390 million. The Museum possesses a specimen collection of more than 100,000 pieces, including national and world class treasures, such as "Hechuan Mamenxi Dinosaur", "Chongqing Dazhu Fish", "Longchang Aerosiderite", etc. The Library has a collection of 1.72 million books as well as 40 digital resource databases, 1.26 million electronic books and 20,000 electronic journals.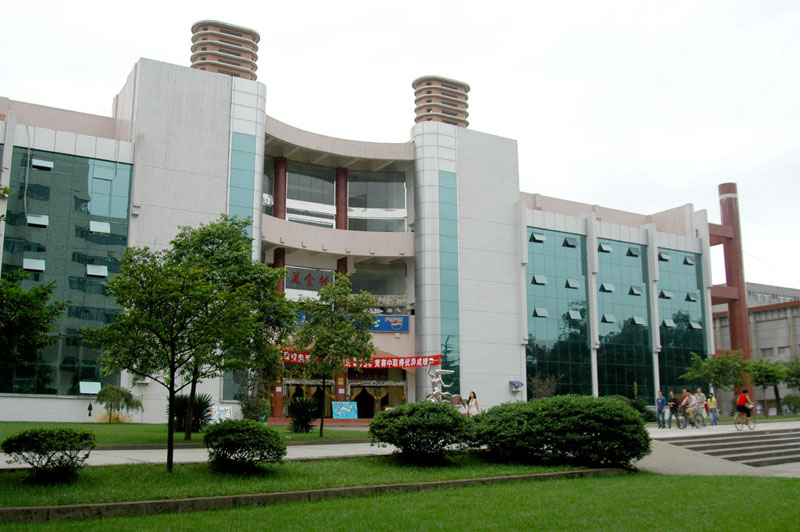 English Teachers Number required: 2 Posts
Requirements: BA ,TESOL and some teaching experience preferred
Contract Period: 1st Mar, 2023 - 15th Jan, 2024
1st Sep, 2023 - 15th Jul, 2024
Monthly Salary: 9000 RMB or above (Depends on the qualification and the relevant working experiences)
Teaching hours: 16-20 hours classes per week
Age of students: 19-22 years old
Accommodation: provide good accommodation, telephone, air-condition ,Color TV, refrigerator, A-Z miscellaneous items (bedding, blanket, pillow, towel, sleeper, etc)
Number of students per class :40
Holiday Allowance:1500 RMB for one semester (3000 RMB for fall year)
Work permit : The school will provide work permit for China at no cost to the teacher.
Air-ticket Reimbursement: When foreign teacher finish one-year contract , 7000 RMB air-ticket reimbursement will be made
Closest Airport: Chengdu Shuangliu International Airport