Hainan Tropical Ocean University(Qiongzhou University)
Qiongzhou University (QZU) is the only state owned comprehensive university of the southmost coastal city in China which is co-constructed by Hainan Provincial People's Government and Sanya Municipal People's Government. It is honorably approved as one of the only ten "Educational Aid Center of the Ministry of Education" and enjoyed the priority to establish Postgraduate Education Institution for MTA (Master of Tourism Administration) with the approval of the State Council Academic Degree Committee in the program of "Talent Cultivation Program for National Special Needs". QZU is a member university of the University of Shanghai Cooperation Organization. It serves as a cradle of talents cultivation for south central Hainan and functions as a center for knowledge innovation, social service and culture inheritance.

Its predecessors were Hainan Li and Miao Autonomous Regions Normal School established in 1954 by Guang Dong Province and Hainan Li and Miao Autonomous Prefecture Teachers' College established in 1958. After several merges and splits, adjustments and name changes, in 1993, it developed into Qiongzhou College (for three-year education ), a merger of Hainan Tongshi Teachers' College and Hainan Tongshi College of Education. After many years of construction and development, it was upgraded and renamed into Qiongzhou University (for four-year education) in 2006. In April 2006, Hainan Teachers' School for Nationalities was merged into Qiongzhou University. The main campus was moved from Wu Zhishan city to Sanya city in 2008.
QZU boasts a group of different bases which are engaged in supporting the development of different disciplines, serving to the needs of scientific research and talents cultivation, promoting the coinheritance and innovation of Hainan ethnic culture and boosting the development of local economy and society. QZU established the following bases and centers in recent years: Research Center of the University of Shanghai Cooperation Organization for regional study, Educational Aid Center of the Ministry of Education, China International Youth Center (Hainan) Sanya Base, Experimental Center for Moral Development Activities of the National Youth, Training Base for talents of Ministry of Civil Affairs and Hainan Social Work, Collaborative Innovation Center of Haina Tourism, Research Center of Hainan International Island Recreational Tourism, Hainan Research Center of Hainan Ethnic Studies,Institute of Hainan Cross-Strait Ethnic Minorities Research, Hainan Literature Research Center, Hainan Academy of Rain Forests, etc. The university undertook 743 scientific research projects including 11 national projects and 303 provincial and ministerial projects. It also won 7 awards for provincial and ministerial Scientific and Technological Advancement and 11 awards for Social Science Achievements.

QZU attaches great attention to giving play to scientific and technological supports, cultural influence and intelligence service and contribute to the development of the local economy and society. In recent years, QZU successively undertook innovative projects on national, provincial, municipal and QZU school level basis , engaged in such programs as "National Teachers Training Program" , "Provincial Teachers Training Program" and National "Social Work Talents Support Program for Remote Poverty-Stricken Areas, Border Ethnic Ares and Old Revolutionary Base Areas" , organized activities of public service for such public international affairs as BRICS Leaders Meeting, Boao Forum for Asia,etc. as well as conducted social practice of college students' bringing culture, technology and healthcare skills to countrysides, introducing science and education, arts and sports, law and health to communities, offering teaching supports by obligation, etc.

As an international island for tourism, Sanya brought special geographical advantages and opportunities to the university. QZU fully applied this "endowment" and implemented internationalized development strategy of "Running School Openly and Steadily",carried out international education and cultural cooperations and exchanges and established partnerships with universities of over 30 countries and regions like Hongkong, Macau, Taiwan, Southeast Asia, America, Russia, Austria, Canada, Ukraine, Australia,etc. and achieved multilevel and multi-field cooperation. In April 2008, Qiongzhou University was approved to be one of the only ten "Educational Aid Center of the Ministry of Education" and has successfully held four "High Level Seminar on Tourism Management for Developing Countries" . In 2012, QZU successfully became a member of the University of Shanghai Cooperation Organization. At present, QZU is working on the establishment of the permanent site "Sino-Ukrain Presidents Forum".
During the period of "the 12th Five-Year Plan", QZU will continue to vigorously uphold its motto of " Illustrious Virtue, Extensive Study, Utmost Endeavors and Earnest Practice" and do the followings: to stick to "people-oriented" educational concept and innovative idea to train students to be creative and applicable all-round talents with excellent morality, intelligence, physique and aesthetic; to run the university with rich connotations, unique characters, lean managements and high quality; to build up an education philosophy of "Spiritual Education, Wisdom Cultivation"; to abide by the management principle of "Managing Mind With Care, Working on Posts With Savvy" ; to stick to the service idea of " Spiritual Care, Benevolent First " and to comprehensively implement the following 6 major projects and lay a solid foundation for building up the university into an internationalized, open and unique regional application-oriented brand university.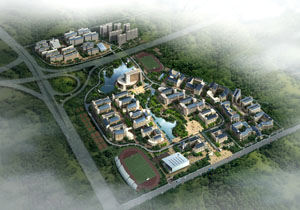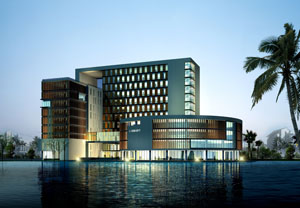 Business teacher Needed
Number required: 1 post
Monthly Salary: 10000 RMB/BA; 11000 RMB/MA
Contract Period: 1st Mar, 2023 - 15th Jan, 2024
1st Sep, 2023 - 15th Jul, 2024
Requirements: BBA or above business related subjects; Some teaching experience preferred
English Teacher:1

Tourism Management: 1
Ocean Science, Engineering, Agronomy(Fisheries) teaching position: 1
Monthly Salary: 7000 - 8000 RMB
Contract Period: 1st Mar, 2023 - 31st Jan, 2024
Requirements: BA and TESOL/TEFL; Some teaching experience preferred
Teaching Hours: 16 hours per week
Accommodation: 2250 RMB housing allowance
Travel allowance: 1100 RMB per semester
Paid Holidays: 2 days off per week; all public holidays in China
Air-ticket reimbursement: The school will reimburse the teacher the cost of round-trip air-tickets on completion of the one school year contract with no more than 8000RMB.