2015 Summer Course at Yantai University in Yantai city
2015 Summer Course at Yantai University in Yantai city
A Brief Introduction of Yantai city
In 2004, China Central Television (CCTV) recognized Yantai as the most 'Charming City of China.' The city is located in the northeast of the Shangdong Province. It is bordered by both the Yellow Sea and the Bohai Sea, and lies across from South Korea and Japan. The city includes four districts - Zhifu, Fushan, Mouping and Laishan, and Changdao County, and administers seven county-level cities - Penglai, Laiyang, Haiyang and Longkou, Laizhou, Zhaoyuan and Qixia. Of these, Zhifu is the central district. Although Yantai is not a metropolis like Beijing and Shanghai, it has its own unique charm.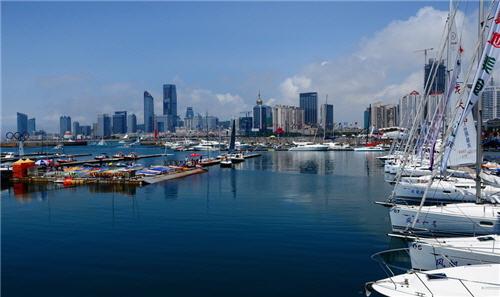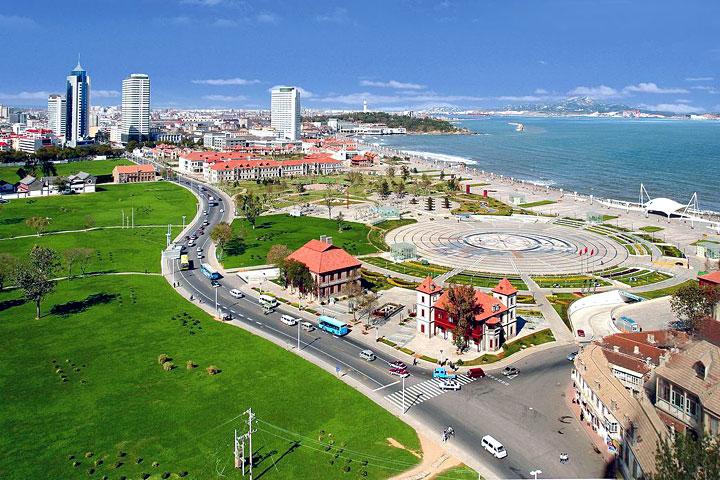 Evidence suggests Yantai existed as a city as long as 10,000 years ago. It was visited three times by the first emperor of the Qin Dynasty, Qinshihuang (259BC-210BC). During the Ming Dynasty (1368-1644) a fire platform, called Langyantai Platform, was constructed on the northernmost city hill, as a means of defense against pirates. General Qi Jiguang of the Ming Dynasty fought against pirates using this platform, and developed Penglai Water City, a navy base which remains well-preserved to this day.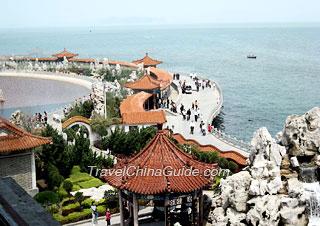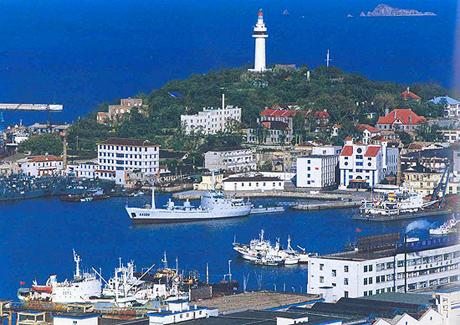 Local food here is well-known all around China. Local cooks take advantage of area's abundant sea food, vegetables and fruits, creatively crafting tasty dishes. Yantai is also the cradle of wine production in China, housing the largest wine production base in Asia. With its high quality and more than 100-years of history, Zhangyu Red Wine produced here is a widely known brand in China and abroad. In 1987, the International Grape and Wine Bureau dubbed the city the 'International Grape and Wine City.'
A Brief Introduction of the 2015 Yantai English Summer Course
Location: Yantai University
The Camp Organizer: EIE
About the EIE: Since 1993 EIE, the real North American English classroom, has been working to enable students to achieve the IELTS English proficiency requirements for admission to foreign universities and the promote capacity for attending professional training courses. Expanding from its first location at the campus of the University of China, EIE now has locations at Yantai University, Liaoning Normal University, Chongqing Normal University, Beijing Institute of Petrochemical Technology, Jiangxi University of Finance and Economics and other universities' start-up campuses. The foreign DTA (Director of Teaching Affairs), EIE's Dean, has established full-time teaching, all foreign teachers teaching from EIE's original texts, and applied a North American University English-teaching model to prepare students foreign universities. Through EIE, students can also enroll in foreign language courses in the university preparatory programs in domestic universities. EIE's university campus students can freely choose the EIE native-speaking English teachers to qualify for college English class credits. EIE's excellence in teaching strives to develop students' practical application ability and test scores and its students have achieved reaching close to 100% success rate.

Teachers needed: 1-2

Contract period:July 14 to August 9

Salary for the entire period: 4,500RMB-5,000RMB (depends on teacher's qualification)
Free Accommodation: private single room (5-10 minutes walking to the school location)

Teaching Schedule: 20 hours (plus 2 office hours or 2 movie nights) per week
Age of Students: middle school students to university students
Travel Bonus: Free local city tour
Free Mandarin course: 2 hours mandarin course per week will be provided