Jianghan University(Hubei)
Brief Introduction of Jianghan University
It is a local university under the city government of Wuhan. It is located in Wuhan, capital of Hubei Province. The 1.4km2 campus is in Wuhan Economy and Technology Development Zone by the Lake Sanjiao.
There are ten disciplines in the university: economics, law, education, literature, history, agriculture, science, engineering, medicine and managemet.
The University offers 42 undergraduate programs. There are about 1,000 full time teachers, of whom 103 are full professors and about 400 associate professors. The number of full time students is 15,600. Jianghan University was started as a technical college by the city government of Wuhan in 1981. It started 4 year undergraduate program in 1990s. In 2001, it merged with HUST Hankou branch and Wuhan Worker's Medical College, and later moved to the current campus. Jianghan University, located in Wuhan, Hubei Province, was accredited in October 2001 as a comprehensive university by the Ministry of Education of PRC. It was established on the basis of the amalgamation of Jianghan University, Huazhong University of Science and Technology Hankou Branch, Wuhan Institute of Education and Wuhan Workers Medical College. It covers an area of 1.4096 million square kilometers, with construction area of 0.50245 million square kilometers.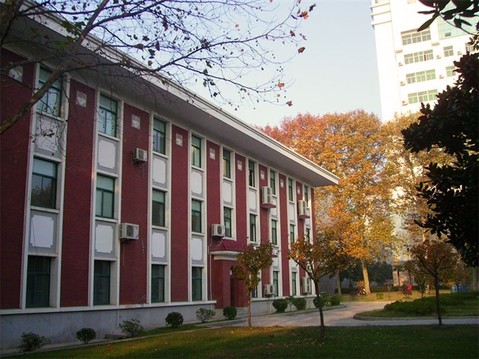 English Teachers Number required: 1-2 Posts
French Teachers : 1
Japanese Teachers: 1
Requirements: BA and TESOL /TEFL. Some teaching experience preferred
Contract Period: 1st Mar, 2019 - 31st Jan, 2020
Monthly Salary: RMB 6500-7000/ bachlor degree holder; RMB 7500-8000/ master degree holder
The Uni provides foreign teachers free lunch from Monday to Friday
Teaching Hours: 16teaching hours per week; 45minutes per teaching hour
Age of Sudents: university students
Travel Allowance: 2200 RMB per school year
Accommodation: A free apartment with the below-mentioned modern conveniences: Internet access, kitchen, bathroom, furniture, bedding, TV set, refrigerator, and facilities for heating and cooling. The school will pay for payment of the monthly utilities (including water, electricity, gas, internet)
Internet access (Free): internet access (broadband) in the apartment
Medical Insurance: Medical care for foreign teachers in accordance with China's medical system.The school will provide teachers with a basic medical insurance and accident insurance. Teacher's medical expense will be reimbursed with diagnose record and receipt.
Paid Holiday: Two days off per week; Two days for Christmas; One day for Thanksgiving; All public holidays in China; Summer holiday and Winter holiday
Work permit : The school will provide work permit for China at no cost to the teacher.
Air-ticket Reimbursement: On completion of half year contract,6000RMB reimbursement will be made before Chinese New Year. On completion a school year contract, another 6000RMB will be made.
Closest Airport: Wuhan Tianhe Airport