Shandong University
Shandong University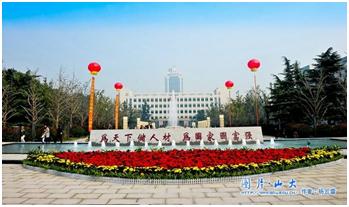 Shandong University, under the direct jurisdiction of the Ministry of Education, is a key comprehensive university with a long history, a variety of disciplines, strong academic strength, and distinctive characteristics, which has great influence both at home and abroad. Shandong University is a member university of Project 211 and Project 985, two national key construction projects to support the development of high-quality universities.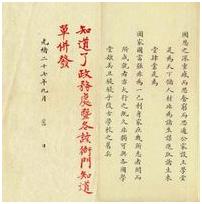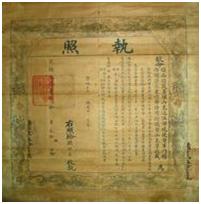 Graduation diploma of Shandong The group photo of the staff and
Advanced College (1905) students on the inauguration of Shandong Imperial College
Shandong University is one of the initiative universities of modern Chinese higher education. Its medical school, established in 1864, signified the beginning of modern Chinese higher education. Its main body, Shandong Imperial College (Shandong Da Xue Tang) established in 1901, was the second national university in China, only after the Imperial University of Peking. Moreover, it was the first university to be established and run in accordance with a chartered constitution, and was credited by the imperial court as the model to be followed for all Chinese provinces. The establishment of Shandong Imperial College had not only laid down the foundation for its century-old development, but also served as the blueprint for all the other modern institutes of higher education, which were rising at that time. It blazed a trail in China for the future of institutions of higher learning.
Since its birth, Shandong University has gone through several stages of significant growth and change: starting as the Shandong Imperial College, it was then reborn as the National Qingdao University, the National Shandong University, Shandong University, and the Shandong University in its present form, which is the result of the merger of Shandong University, Shandong Medical University and Shandong Industrial University. For more than 100 years, Shandong University has been following the mission of "Preparing talents for the world; Striving for the prosperity and strength of the country." For this aim, it has cultivated over 400,000 talented young men and women of various specialties, and has been making significant contributions for the country and the regional economic and social development.
As one of the first universities finding its name on the list of Project 211 and Project 985, Shandong University has been developing by leaps and bounds in recent years, and each of its undertakings has reached unprecedented levels. The educational quality and competitiveness of the university have been remarkably improved. This improvement in the quality and capability of teaching has greatly increased both its international clout and its ability to serve the country and the local regions. The university has essentially accomplished its transformation from a teaching and research-oriented university to a research-oriented one. On the list of The Competitiveness of China's First-rate Universities released recently by the Scientific Evaluation Center of Wuhan University, Shandong University ranks seventh, and the Center also gave the appraisal that Shandong University has been the fastest rising in China for the last two years. The latest version of Webometrics Ranking of World Universities (WRWU) was released by the Cybermetrics Lab (Spanish National Research Council, CSIC) on February 7th, 2013. SDU was ranked 90th of all universities worldwide, being the 3rd of the 5 universities in Mainland China entering the world top 100.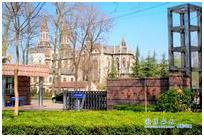 Central Campus Hongjialou Campus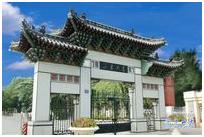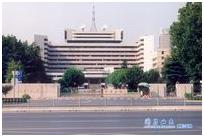 Baotuquan Campus Qianfoshan Campus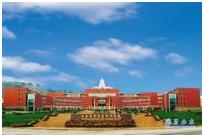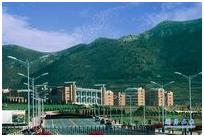 Campus of Qilu Software College Xinglongshan Campus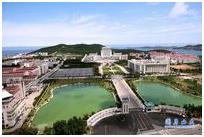 Weihai Campus
Shandong University comprises 8 campuses (Jinan Central Campus, Hongjialou Campus, Baotuquan Campus, Qianfoshan Campus, Software Campus, Xinglongshan Campus, Qingdao Campus and Weihai Campus) in three different cities (Jinan, Qingdao and Weihai), covering an area of over 533 hectares (including 200 hectares of the Qingdao campus, the construction of which is to be started soon).
The university currently has 3 affiliated hospitals, 4 non-subordinate affiliated hospitals and 11 teaching hospitals. It also enjoys a teaching and administrative staff of 10,200 (including those at the Weihai Campus and the 3 affiliated hospitals included). Its full-time student population totals up to 60,000, of which 43,000 are undergraduates, 15,000 are postgraduates and more than 1,600 are international students. It also has an excellent faculty team of 1,046 professors, including 721 Ph.D supervisors. And now there are 6 academicians of the Chinese Academy of Sciences or the Academy of Engineering, 13 distinguished professors from the "National Recruitment Program of Global Experts,' 33 distinguished professors and part-time professors from the 'Changjiang Scholars Program' of the Ministry of Education , 25 winners of the 'National Outstanding Youth Foundation" award, 28 posts for distinguished professors and experts from the 'Taishan Scholars' of Shandong Province and 8 "National Renowned Teachers". Two academic innovation teams found themselves in the "Program for Changjiang Scholars and Innovative Research Team" conducted by the Ministry of Education, and another two innovation teams were chosen as the national "Excellent Innovation Groups". Shandong University provides 2 national key first-level disciplines (including eight second-level disciplines), 14 national key second-level disciplines, 3 key national second-level disciplines under cultivation, and 60 provincial key disciplines, covering the 4 disciplinary fields of liberal arts, science, engineering and medicine. Such a comprehensive disciplinary system helps it to achieve coordinated development between different disciplines. The university has eight state scientific research platforms, including a key national laboratory, a state engineering technology research center, a state engineering laboratory and a state engineering technology promotion center. It also has 2 state "111 Innovation and Education Planning Projects," 4 key social science research bases approved by the Ministry of Education, and a large number of provincial key laboratories and provincial engineering technology research centers.
Shandong University is one of those of the largest ranges of academic disciplines in China. There are at present 13 general disciplines for undergraduates and postgraduates, namely philosophy, economics, law, education, literature, history, science, engineering, agriculture, medicine, military science, management and arts. There are 41 first-level doctoral programs, 55 first-level master degree programs, 28 professional doctoral and master degree programs, 116 programs for undergraduates, 29 mobile post-doctoral research stations, forming a complete system for cultivation of talent.
The growth of the university over the years has seen SDU rise to the forefront of many fields in China. In the 1930s and 1950s, when Shandong University was located in Qingdao, it was the home to many nationally famous scholars who paved the way for great success especially in the fields of literature and history. Up to this day, Shandong University is well-known for its strong liberal arts programs, and published the highly reputable academic journal Literature, History & Philosophy. These two periods also laid a good foundation for the university in natural sciences, enabling it to find itself among the noted institutions in China. Since the merger at the end of the last century, the university's newly- developed disciplines of financial mathematics, crystal materials, condensed matter physics, colloid and surface chemistry, micro-biology, machinery, material science, cardiovascular functional recovery, new drug manufacturing, and classical Chinese philosophy have all risen to the first-class level within the country, and some are even known abroad.
With the opening of the recent National Educational Conference and the implementation of the "Education Planning Outline" in July, 2010, China's higher education has yet another new opportunity for a historic leap, and all institutions of higher learning are standing at a new historic starting point. Facing the unprecedented opportunity, Shandong University has set a grand educational objective: initially becoming a world-class university by its 120th anniversary. At new historical starting point, Shandong University will seize the opportunity, and adhere to the way of potential tapping, quality promotion and feature building, to the strategy of institution existence by academia, strengthening by talents, prosperity by features, and management by law. Meanwhile, the university is to promote the internationalization of it, implement the Operation for Academic vitalization. With an already strong academic foundation and even more untapped potential, we are sure to achieve the goal of becoming one of the world's highest ranking universities.
Full-time English and Computer Teachers needed
Requirements: BA and TESOL /TEFL. Some teaching experience preferred
Contract: 1st Mar, 2023 - 15th Jan, 2024
1st Sep, 2023 - 15th Jul, 2024
Monthly Salary: 9000 RMB or above (Depends on the qualification and relevant working experience)
Accommodation: A free private apartment will be provided. The apartment includes two bedrooms, living room, kitchen and bathroom (With air-condition, TV, Bed, Sofa. etc.). free ADSL Access . Fridge, and cooking utilities.
Internet access (Free): internet access at the apartment
Age of students: college students
Insurance: The same treatment as the colleagues in our school
Paid Holiday: 2 days off per week; public holidays in China and more than one month winter holiday.
Airticket reinbursement: The school will reimburse the teacher the cost of round trip air-ticket on completion of the one school year contract for 8000 RMB in total.
Travel Allowance: 5000 RMB for one school year