Anhui Normal University(Anhui)
Wuhu city, Anhui province
Wuhu City is located in the southeast of Anhui Province, on the south bank of the lower reaches of the Yangtze River. It is 119 kilometers (74 miles) from the capital city of the province, Hefei. It neighbors Jianghuai Plain to the north and the mountainous area of south Anhui. The Yangtze River crosses the city from southwest to northeast.


The city stands on the alluvial plain of the middle and lower reaches of the Yangtze River and is comprised of floodplains, terraces, and low hills. The predominant geographical feature of the area is alluvial plain, and because of its plentiful supply of water the town has always been considered a production center for both fish and rice.
Wuhu is in the subtropical zone and enjoys a humid monsoon climate with plenty of sunshine and rainfall. Its annual average temperature is 15-16C (59-61F). January is the coldest month and August is the hottest. The rainy season in the city extends from spring to early winter with the heaviest concentration usually from mid-June to early July.

Wuhu was known as Jiuci during the Spring and Autumn Periods (770BC-576BC) for its abundance of cooers, ponds and lakes. Its present name dates from the Western Han Dynasty (206BC-24AD), and it has been reputed as a land of fish and rice since the Song Dynasty (960-1279). During the Ming Dynasty (1368-1644), it became a flourishing commercial center attracting a myriad of businessmen.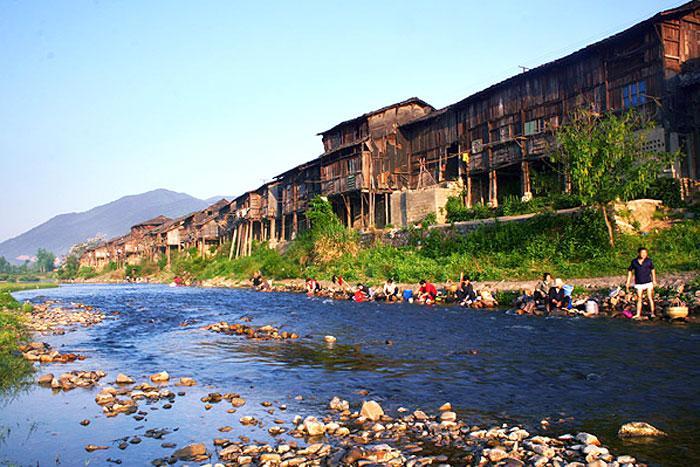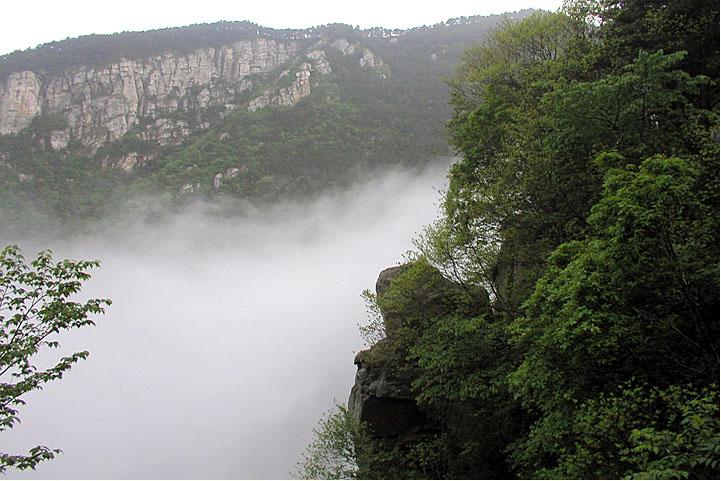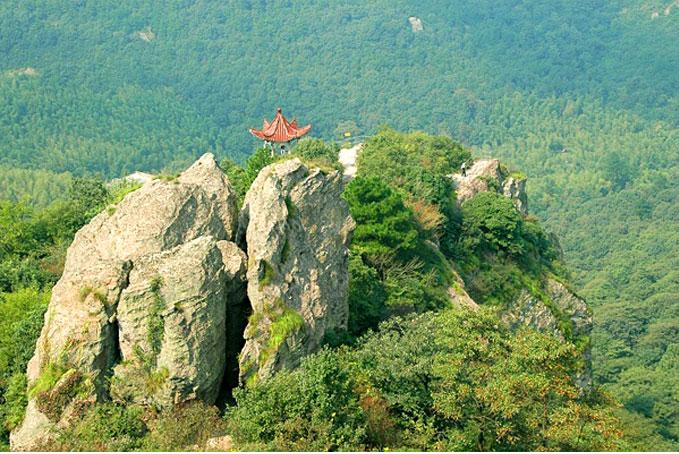 The great poet Li Bai spent his late life in Wuhu, it is said, due to its striking landscape. Li Bai was born in a Central Asian town and raised in the southwestern China. Xie Tiao, one of the most distinctive Six Dynasty poets whom he greatly admired, left many poems when holding positions here.
In the Tang dynasty (619-907), the poet Du Mu wrote a famous poem Thoughts on Staying Again at Wuhu. A factory in Wuhu carries on the local craft of making wrought iron pictures. Other local handicrafts are embossed lacquerware and rice straw pith patchwork. A famous stone tablet in Wuhu recording local events of the Song dynasty period (ca. 1000 AD) is considered to be a masterpiece of the renowned calligrapher Mi Fu. In the Western world, Wuhu is now known as the home city to many adopted Chinese children.
Brief introduction of the school
Founded in 1928,Anhui Normal University is not only an institution of higher learning but also one of the earliest universities in the Anhui province. The university has 16 colleges,7 doctorate programs,71 post graduated programs,55 undergraduate programs.So far,there are 35000 students from different countries in the world,more than 2200 workers and staff members,among them are 550 full and associate professors.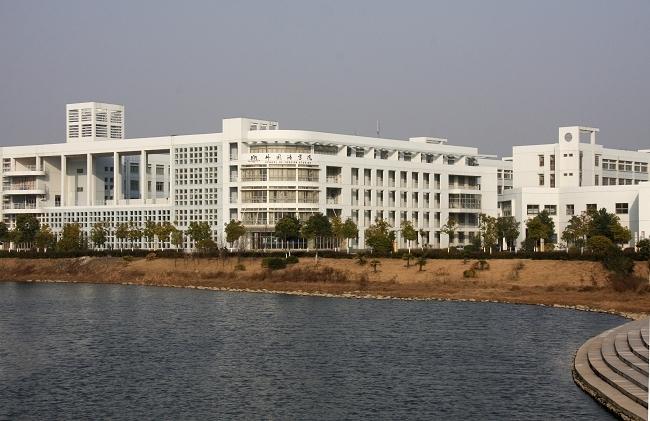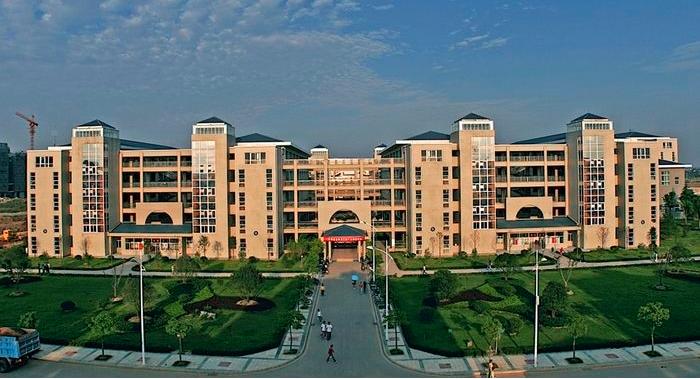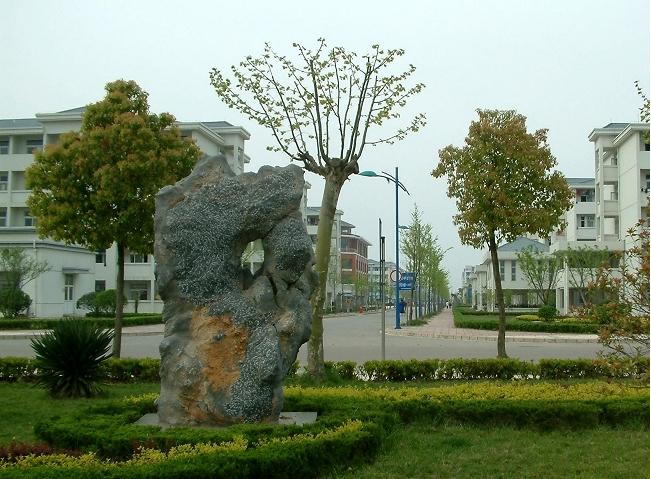 At the moment,the university has three campuses.It has an area of more than 3300 unit(about 230 hectares),construction area of about 7.2million square metres.The library has about 2.47 million of books,1.9 ancient books more than 600 of them are reliable ancient books.It also has domestic and international natural resources and data bank.
The university pays great attention to both domestic and international academic exchanges.It has cooperative relations withAmerica,Britain,Germany,Sweden,Finland,Vietnam,Korea,Canada etc.It also has friendly relations with Institutions of higher education and organizations in Hong Kong,Macao and Taiwan.
Anhui Normal University is the first accredited university to accept international students and also one of the first educational base units of teaching Chinese language and culture affiliated to the the overseas Chinese affairs office of the state council.Since 1985,the university has being receiving both self sponsored and scholarship students from more than 40 countries.Some come for short term courses,some come for long term courses and some come for advanced studies.The college of international education takes care of recruiting foreign and overseas Chinese students,giving them classes and also the foreign affairs.The university provides foreign students with high education and training.Many students achieve high grades in HSK and also have high standard of Chinese.So far,the university has a lot of courses and also a lot of recruited students.There are students from more than 180 countries who are here to study Chinese and also do some research work.The university is near beautiful scenic spots and also nice places such as Nanjing and Shanghai.Communication and transportation are very convenient which makes life much more easier.Anhui Normal University is the university of every foreign students dream.
English teaching position: 2-3
Portuguese teaching position: 1
Contract Period: 1st Mar, 2024 - 15th Jan, 2025
Requirements: Bachelor degree + teaching experience (TEFL Cert. preferred)
Monthly Salary:10,800 RMB
one month salary pay as year end bonus (11 month pay totally)
If renew contract, the pay covers the term from 1 Jul to next 30 Jun and
one month salary pay as year end bonus (13 month pay totally)

Teaching hours: 14-16 teaching hours per week
Paid Holidays: two days off per week; all public holidays in China.
Paid winter holiday in Jan and Feb for one school year contract
Medical Allowance: They will provide free medical service at the school clinic.
Medical Insurance: Medical coverage paid by school.
Accommodations: Offering a private free apartment including with 1-2 bedrooms, living room, washing room, color TV, internet access, air conditioner, refrigerator, washing machine, telephone, microwave, bedding etc. a certain amount of free household electricity and water .
International air ticket: On the completion of one school year contract, the school will reimburse the round-trip airfare.
Closest Airport: The teacher will be picked up by the school on arrival and transported to the airport on departure.
Working visa: Invitation letter and working permit will be mailed to teacher to process work visa in his/her own home country before departing for China. Teachers already in China will be assisted in switching over to the university.