Xinjiang shengchan jianshe bingtuan huashan Middle School
Shihezi XinJiang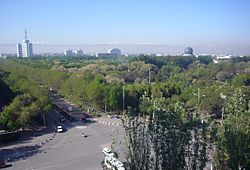 Shihezi is a sub-prefecture-level city in northern Xinjiang, People's Republic of China. It has a population of 380,130 according to the 2010 census.
An Introduction to Xinjiang Uygur Autonomous Region

The Xinjiang Uygur Autonomous Region, also called Xin for short, is located in northwest China. Largest in area in all the province-level administrative regions of China, the Xinjiang Uygur Autonomous Region covers an area of 1.66 million sq.km, one sixth of Chinese territory. Situated in the hinterland of Eurasian continent, Xinjiang of China borders eight countries such as Russia, Kazakhstan, Kirghiziastan, Tajikistan, Pakistan, Mongolia, India and Afghanistan. The geographic position of Xinjiang makes it very important in strategy. In history, Xinjiang served as the key controlling section of the well-known Silk Road, while now it is an unavoidable part of the railway leading to the second Eurasia Continental Bridge.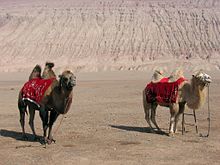 English Teachers Number required: 2 Posts

Requirements: BA ,TESOL and some teaching experience preferred

Monthly Salary: 10,000 RMB or above
Contract Period: 1st Mar, 2023 - 15th Jan, 2024
1st Sep, 2023 - 15th Jul, 2024

Teaching hours: 16-20 classes per week / two days off per week. (40 minutes/class)

Age of students: middle school students

Accommodation: provide good accommodation, telephone, air-condition

Internet access (Free): computer with internet access in the apartment.

Number of students per class in the centre: 40-54

Travel Subsidy: RMB1000/school term; RMB2500/school year

Other Perks: Free Mandarin lessons

Paid Holiday

Two days off per week on Saturday and Sunday.

*National day in October (7 days), Christmas in December (1 day) and New Year in Januar(2day) . Summer Holiday (30 days), Winter Holiday (15-20 day) and *Labor Day in May (7 days)

*The common practice in China for golden week holidays is such that the employee will have 7 consecutive days off. (3 days paid holiday, 2 weekend days, 2 extra days to be compensated for by employee working on weekends either before or after the golden week).

Work permit : The school will provide work permit for China at no cost to the teacher.

Air-ticket Reimbursement:

On completion of a school term contract, an one way air-ticket reimbursement up to a max of RMB4,000 will be made.

On completion of a school year contract, a round way air-ticket reimbursement up to a max of RMB8,000 will be made.

Closest Airport: Xinjiang Airport