Hainan Medical University
Haikou City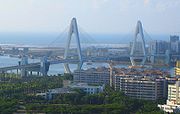 Haikou, known as the 'Coconut City', is the capital of Hainan Province, China's second largest island. The city features beautiful sunshine, crystal water and soft sand. It is the provincial administrative center of Hainan as well being the focus of the local economy, culture and transportation. Haikou stands at the northern end of Hainan Island, on the west bank of the Nandu River estuary. This river is the longest on the island and the city's name appropriately means 'Mouth of the Sea'.

With the sea on three sides Haikou enjoys a long coastline that features excellent bathing beaches and sea side resorts. Holiday Beach is the most popular of these, while Xixiu Beach is where the National sailing and windsurfing teams train and hold competitions.

The downtown area of the city has an excellent environment with streets lined with coconut palms. Here there are modern and convenient public transport facilities and all that is best in a tropical seaside city that is pollution free and that meets the needs of the tourist in a friendly and welcoming way.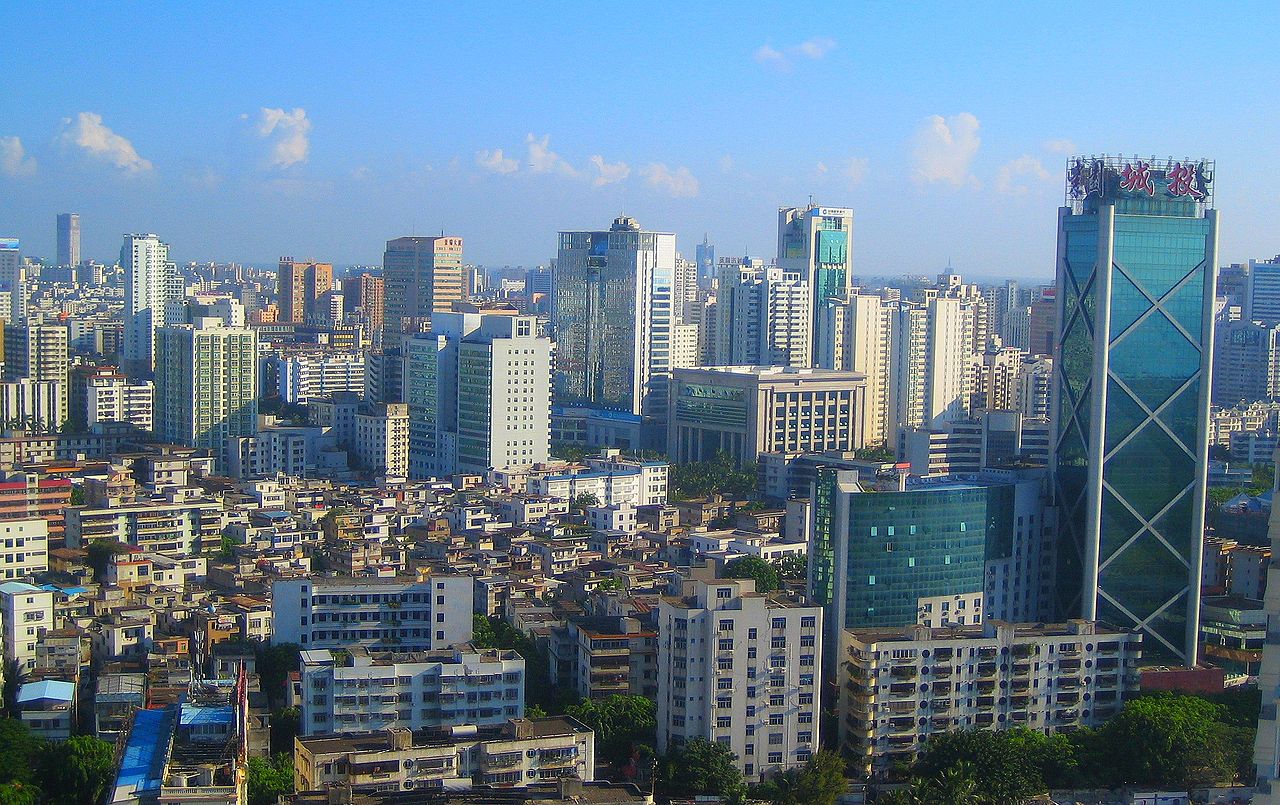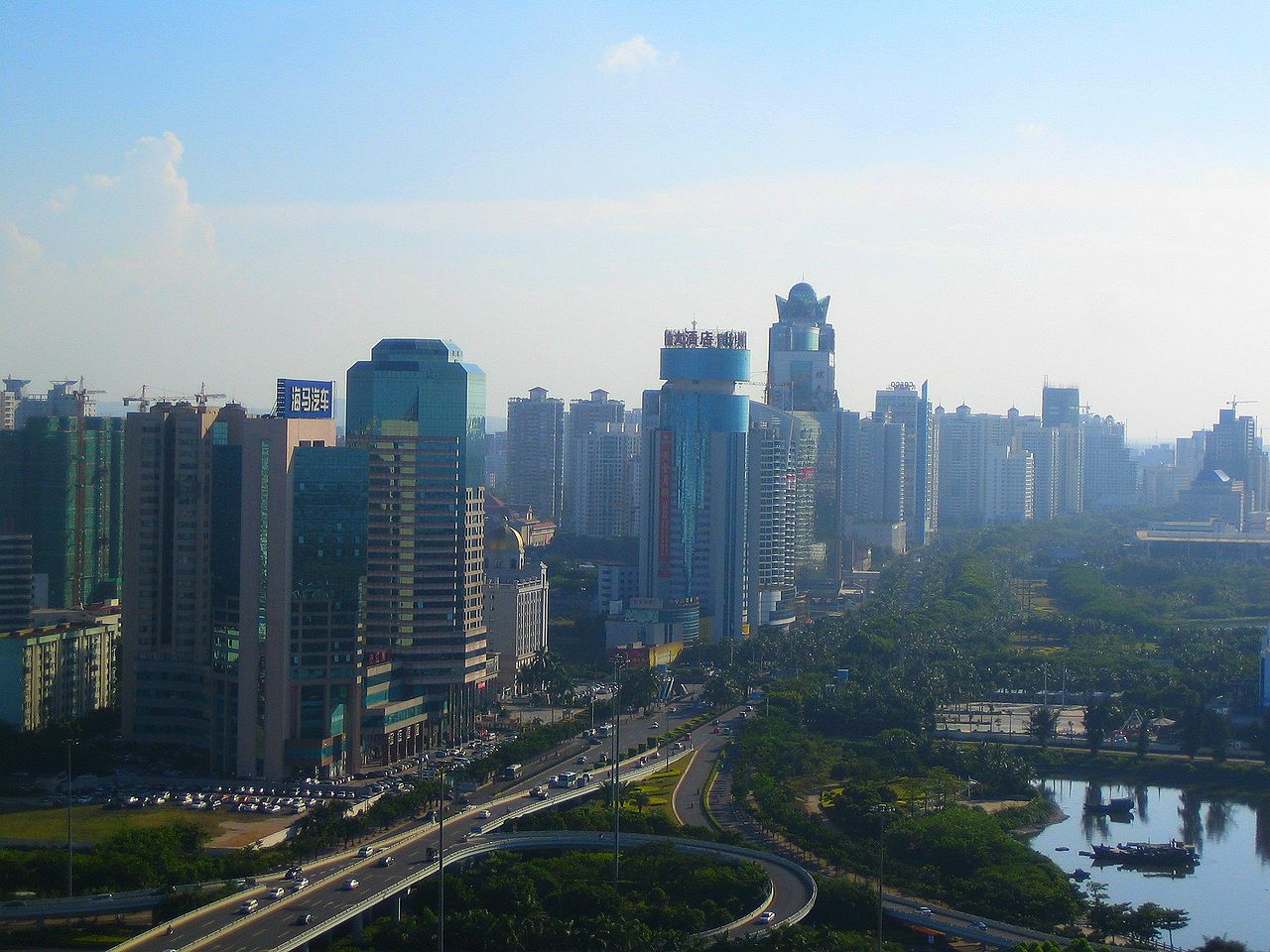 Besides its natural resources, Haikou has a number of important sites of historical interest. The Wugong Temple (The Five Official's Temple), the Tomb of Hai Rui and the Xiuying Emplacement each serve as reminders of the historical importance of Haikou.

No trip is complete without the opportunity to savor tempting local food and shopping opportunities. It goes without saying that for anyone coming to Haikou, seafood is definitely a must. However, the city is also famous for its other prized dishes. There are four to delight the gourmet and should not be missed. They are Wenchang Chicken, Dongshan Mutton, Jiaji Duck and Hele Crab. The climate means there is an abundance of fresh local fruits such as mangos, pineapples, jackfruits, coconuts and carambola, betelnuts, pawpaw, longan and lichee, loquat, naseberry and passion fruit. Maybe some of these will be new to you but we are sure that if you try them you will want to take come home!

As for transportation, don't worry! Hainan Meilan Airport, railway station, ship and expressway links cities of China and the whole world.

Haikou has evolved from a simple sightseeing city to an attractive seaside resort and business center. The services for visitors to the city are being extended with the aim of establishing Haikou as Southern China's key center for tourism.

Brief Introduction of Hainan Medical University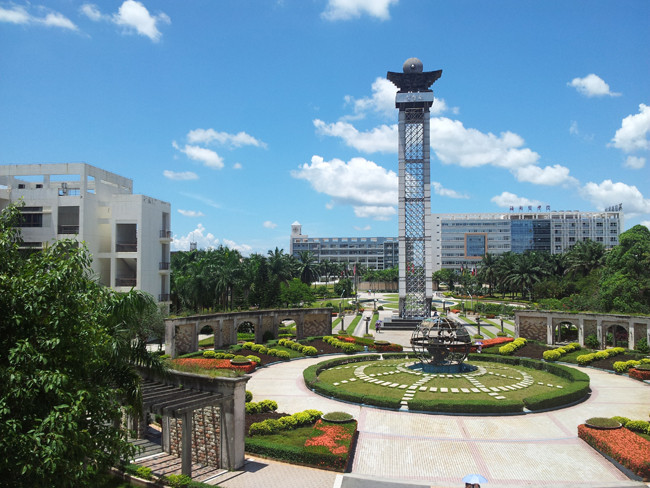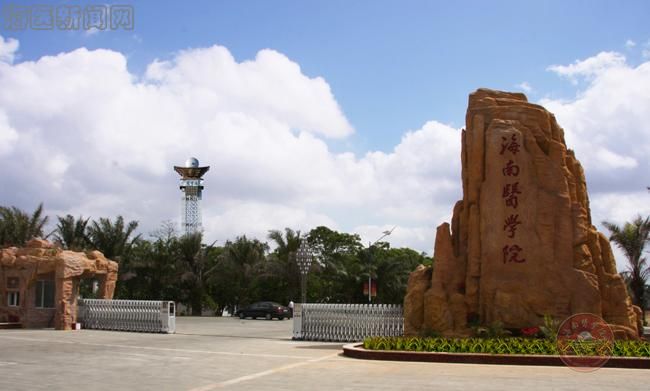 Hainan Medical College (HMC), under the auspices of the Hainan Provincial Government, was founded in 1993 with the approval of the Chinese State Education Commission. The history of the College began with the integration of two medical schools in 1951. In that year, the privately-owned Haiqiang Medical Vocational School (founded in 1947) and the privately-owned Medical College of Hainan University (founded in 1948) combined into a new school -- Hainan Specialized Medical School. Mr. Tse-ven Soong was its first General Director of the Board, After the founding of the People's Republic of China, this school developed into Hainan Medical Vocational School and later became the Medical Department of Hainan University. One year after the founding of the College in 1994, Hainan Medical College was accredited to grant Bachelor's Degrees and in 1996 was accredited for undergraduate education by the State Education Commission. In 2000, the College established a new campus on Chengxi Road. In 2004, Hainan Medical College began its joint program of recruiting graduate students with Peking University and other institutions of higher learning in China. In 2006, the College was again ranked by the State Ministry of Education as "favorable" in its undergraduate education program. With over 60 years' experience of school administration, the College has adopted the school mottoes of virtue, rigor, knowledge, and harmony and the spirit of self-improvement, unity and, labor.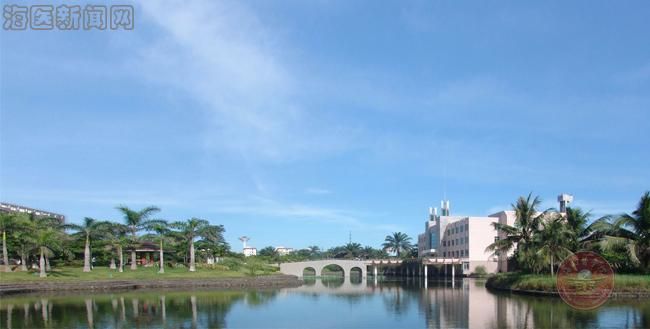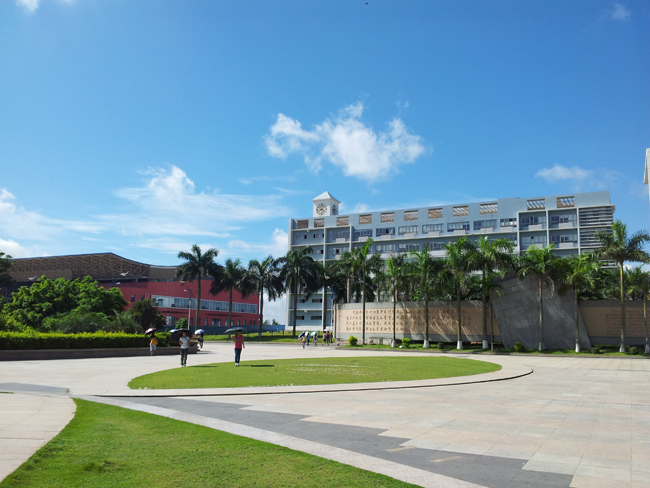 Presently on staff there are 1579 doctors, faculty or research staff members, among whom are 100 professors and 263 associate professors, 71 of whom have doctoral degrees; 309 have Master's Degrees, 32 are advisers for Master Degrees in Medicine and 3 are adviser for doctoral degrees in medicine. The college is also implementing a series of preferential polices to attract outstanding experts from both home and abroad to joint its mission. HMC has been committing to its mission----serve local social and economic development. Most of the programs it offers to its students are targeting at the needs of health human resource in Hainan province, including clinical medicine, preventive medicine, TCM, nursery science and pharmacy etc. To date, HMC has enrolled over 10,000 Chinese students and more than 100 international students. Up to this time, more than 20,000 qualified medical workers have graduated from the college and have served the country and society. HMC has distinguished itself in the development of competent and leading medical workers and in the promotion of medical teaching reform based on modern technology. The school now has 2 premier provincial labs (The Lab of Tropical Diseases in Hainan and the premier Research and Development Laboratory of Tropical Medicinal Plants in Hainan); 2 vital provincial medical courses (Gynecology and Obstetrics, Pharmaceutical Chemistry), and 4 vital provincial medical courses (Gynecology and Obstetrics, neural medicine, Diagnostic Radiology, cardiovascular medicine) for the public health system. The main areas of the school's scientific research are as follows: molecular biology; transgenetic research; phytochemistry; stem-cell research and the development of southern and marine pharmacology. HMC also does ongoing research in the fields of reproductive medicine; tropical medicine; tropical pharmacology and genetic diseases of the Li ethnic minority.
Since the college was founded, it has been granted 48 state-level research projects, including 2 programs from the "863 plan" of The Department of Science and Technology; 3 from the National Science & Technology Pillars Program and 43 Projects from the National Natural Science Foundation of China. The school was awarded 51 provincial-level science and technology awards, including 4 first and 10 second prizes. The publications of the school are as follows: Hainan Medical College Journal; The Hainan Medical College Newspaper; the Asian Pacific Journal of Tropical Medicine and the Affiliated Hospital of Hainan Medical College Journal. The Hainan Medical College Journal has been recognized as the "core journal in China's science and technology". Hainan Medical College Newspaper Journal is the first college journal among institutions of higher learning in Hainan authorized for public release by the General Administration of Press and Publication. The Asian Pacific Journal of Tropical Medicine (English Version) is the only international journal on tropical medicine published in English in China. Hainan Medical College has two campuses, located on Chengxi Road and Longhua Avenue, with 41,066,700 hectares of land. There is one hospital directly affiliated with HMC, and three hospitals indirectly affiliated. The total number of beds in these four hospitals has been as high as 3722. HMC also has 32 other hospitals with an additional 14,076 beds and offers clinical instruction at these hospitals. Another 21 teaching facilities also offer their service to HMC. The school library uses a computerized network management system, is a member of CALIS and also a member of China's Digital Library and the only library ranked by the Ministry of Health as "a consulting agency for sharing medical resources, public health and technology." HMC's library has 718,000 volumes and 3,655 different journals. This library collaborates with the library of the Chinese Academy of Medical Sciences in offering resources-sharing services. The comprehensive, new library now under construction is the largest in Hainan and boasts the most advanced equipment. The school has built up a high speed backbone campus network reaching up to 10 Gigabit based on IPV6. The Cheng Xi Road campus also has a wireless network. Hainan Medical College is committed to continue in its structural reforms program and to seek timely development through innovation. The "Three-Step Development Strategy" was instituted to build its excellent Educational Center for the Study and Treatment of Tropical Diseases, which 10-year program began in 2004. HMC is focused on becoming a modern tropical-medicine university with all involved specialties in this field, with skilled and experienced faculty members, advanced teaching facilities and equipment, while boasting a beautiful setting, as well.


Hainan Medical College is committed to ensure that: All staff, students, applicants for employment or study, visitors and other persons in contact with the College are treated fairly and have equality of opportunity, without regard to race, nationality, ethnic origin, gender, age, marital or parental status, dependants, disability, sexual orientation, religion, political belief or social origins.
English Teachers Number required: 1-2 Posts
Contract Period: 1st Mar, 2023 - 15th Jan, 2024
1st Sep, 2023 - 15th Jul, 2024
Requirements: BA and TESOL /TEFL. Some teaching experience preferred
Monthly Salary: 8,000 RMB for BA
8,200 RMB for MA
8,400 RMB for PhD
and 5000RMB bonus on completion of the contract
Teaching hours: 16-20hrs per week ; 40minutes per hour
Age of students: college student
Number of days off per week: Two (2) days. All public holiday;
Medical Insurance: Medical care for foreign teachers in accordance with China's medical system. The school will provide teachers with a basic medical insurance and accident insurance .
Accommodations: Private apartment, it includes private bedrooms, full set of furniture. Washroom. Color TV with cable. Air-conditioner. Telephone . Washing machine. Shower. Microwave. 24 hour Free hot water supply.
Closest Airport: The teacher will be picked up by the school on arrival and transported to the airport on departure.
Working visa: Invitation letter will be mailed to teacher to process work visa in his/her own home country before departing for China. Teachers already in China will be assisted in switching over to the university.
Air-ticket: The school will reimburse the teacher round-way airticket on completion of the contract for maximum 10,000RMB.