Wuhan Meiga Academy(Hubei)
WFLS Meiga Academy
In Wuhan city Hubei
Wuhan city, the capital of the Hubei province - a modern metropolis with unlimited possibilities, situated in the heart of China. Wuhan is an energetic city, a commercial centre of finance, industry, trade and science, with many international companies located here. Having scientific, technological and educational institutions such as Laser City and the Wuhan University, the city is also an intellectual centre.
With a history that dates back more than 3,500 years, Wuhan is one of the "Chinese Famous Cities of History and Culture". Here and around East Lake you will find historical sites and beautiful nature. The main landmark inside the city is the Yellow Crane Tower.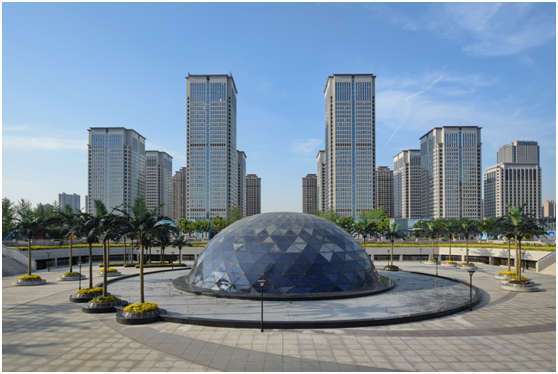 About the school
WFLS Meiga Academy is a well-known private boarding school, ratified by Wuhan Education Bureau, sponsored by CIMIC Meiga Group and administered by Wuhan Foreign Languages School. The academy is conveniently situated in Wuhan Optical Valley of China and covers a total area of over ten hectares ( 160 mu ) with a total building area of 70,000 m2. With an enrollment of over 2160 students, the academy has two parts -- the Primary School (Grades 1 - 6) and Middle School (Grades 7- 9) and enjoys a good reputation for its beautiful campus, extraordinary resources, committed,experienced faculty and excellent teaching quality.
Campus and Facilities
From the playgrounds and gymnasium, to the arts centre, library, the spacious classroom building, the comfortable dormitory, and the gorgeous campus, Meiga Academy students are afforded a wide range of campus resources to embrace challenges within well-designed curriculum and rich extra-curriculum activities.
Academic Achievements
Ever since 2008, we have been taking a great pride in our graduates' success. 6 Meiga graduates tied for first place in the Wuhan Metropolitan Matriculation Examination. 68% of the students were enrolled by Key senior schools. 100% of the students completed the junior middle school course of study with satisfactory records. In 2010 two students got the first five places in a provincial English-speech Contest.
Oral English teacher needed: 1
--Teach English language for Kindergarden and Middle School
Monthly Salary: 15000 RMB with 20 hours per week for kindergarden
18000 RMB with 20 hours per week for middle school
English Language and Literature Teacher needed: 1
--Teach English language and history
--Teach TOEFL, IELTS, Critical Reading and Writing of SAT for Senior High School.
Monthly Salary: 20000 RMB
1. Bachelor's degree or Master;
2. Teaching certificate (TEF/ TESOL or)
2. Native English speaker
3. Have relevant working experience or training experience.
4. Outgoing, friendly, and have a good physical condition;
5. To be nice and patient, strong sense of responsibility and open-minded with creativity, and have a good work ethic & dedication;
Contract Period: 1st Mar, 2023 - 15th Jan, 2024
1st Sep, 2023 - 15th Jul, 2024
Accommodation: A furnished private apartment will be provided; Free working lunch
Internet access: internet access (broadband) at the apartment
Age of students: Primary to high school
Paid holidays: Two days off per week. Public holidays in China. Winter holiday
Air ticket Allowance: the limitation shall be 10,000 RMB. Without the flight ticket as the proof, the foreign teacher will be paid RMB 8000
Closest Airport: Wuhan Tianhe Airport